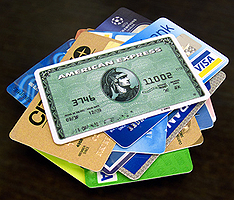 Most rules in the Card Accountability Responsibility Disclosure Act take effect on February 22nd, a date set by Congress to give banks time to prepare for the changes. The changing scene is a good time for consumers to get smart about their credit, according to Elizabeth Dobers with BBVA Compass, and getting updated information about your credit standing.
"You know, going back to requesting a copy of your credit card report. Everyone needs to do that. Reviewing your credit cards and your rates. Take the time to do that. It is amazing what you will actually read and find out there. And call your credit card company up and talk to them. If you feel that, you know, you're being unfairly hit with a higher rate or fees, it doesn't hurt to call them up and have a discussion with them about your card."
The credit card act will require that interest rate hikes will be allowed only when a promotional rate ends, there is a variable rate or if the cardholder makes a late payment. Dobers says card issuers will, among other things, end universal default.
"That is the practice of raising interest rates on customers based on their payment records with other unrelated credit issuers, such as utility companies (and) other creditors, and that would end. Credit card issuers must disclose to credit holders the consequences of making only minimum payments each month. And we must also provide information on how much users must pay each month if they want to pay off their balances say in 36 months, including the amount of interest."
Card issuers must now mail statements at least 21 days before the due date, and must give at least 45 days notice about interest rate increases. Ed Mayberry, KUHF Houston Public Radio News.