The chief economist at BBVA Compass expects to see positive GDP growth rates beginning this quarter. But Nathaniel Karp says the recovery process will be characterized by a slow expansion rate over a prolonged period of time.
"Basically the recovery process that we are forecasting is one of very low growth rates, as consumption will be limited by the increased savings in the leverage process, that households in the U.S have to adjust to the new financial conditions. The inflationary pressures will remain contained, despite the fact that we have this very aggressive monetary and fiscal stimulus package. It will take some time for the economy to return to potential growth, and therefore inflation will remain low."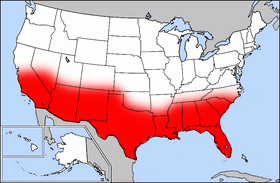 Karp says economic growth in the U.S. will remain well above other developed countries, and it will be led by the Sunbelt region. But he says six to eight million jobs need to be created just to return to pre-crisis levels.
"And basically the main message is that in 2010, Florida, Texas and Colorado will continue outperforming the rest of the country and will be, as a whole. The Sunbelt will also increase at the higher GDP growth rate than the U.S. The scenario that we are thinking of is of a jobless recovery going forward, with very low consumption growth, particularly limited by the jobless recovery."
Karp says consumption will be pushed up when residential wealth picks up, as well as employment, as long as interest rates remain low. The BBVA Compass U.S. Regional Watch is a quarterly publication offering detailed looks at key issues impacting the economy and the economies of the Sunbelt region. Ed Mayberry, KUHF Houston Public Radio News.