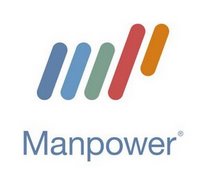 The survey says employers plan to keep their staffing levels relatively stable in the fourth quarter. Doug Karr is Manpower's regional director for the Houston market.
"Overall, throughout the U.S., the net employment outlook is a net -2, which means that there's about 12 per cent of the companies that we surveyed, which is about 28,000 different employers are looking to increase their staff count and about 14 per cent are looking to decrease. Now, if you relate that back to Houston, 11 per cent of the companies surveyed said they were going to be increasing their staff count, where ten per cent were decreasing. So we're a +1 in the Houston metro market. It's a positive sign for Houston."
Karr says Manpower's survey covers 201 metropolitan statistical areas over a mix of U.S. industries.
"It's unparalleled in comparison to many of those surveys. For one reason, it's forward-thinking. The other reason is the size and scope and longevity. We've been doing it since 1962, and there's been one question that's asked, and it's 'what are your hiring intentions in the coming quarter?' Is it going to be increasing, decreasing, remaining stable, or they do not know. And the good news for Houston is between the 11 per cent increase and the 74 per cent staying stable, 85 per cent of the companies in Houston are really projecting to stable or increasing their staff count."
While there are areas within the U.S. showing an uptick, Manpower says it has yet to see the robust hiring intentions that would indicate a full labor market recovery.
Ed Mayberry, KUHF Houston Public Radio News.