(sound of kids singing)
Ten to fifteen small children in a room singing and playing, sounds like a kindergarten class, but the kids are actually too young for kindergarten. Their mom's meet once a month to talk and share their problems and experiences. Leader Dawn Griffiths says having other women you can call on can really come in handy sometimes.
"[If] you're having potty training issues and the books don't say your particular problem. Or if you're child is teething and you don't really know how to make him feel better you can call one of your friends in mops."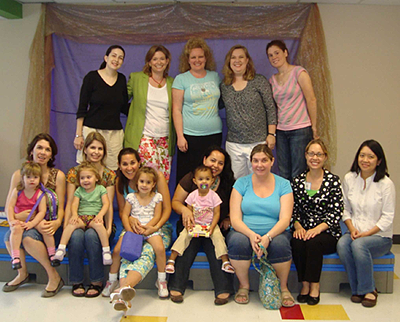 Mothers of Preschoolers or MOPS has been around for more than 30 years. They have groups all across the U.S and in more than 30 countries. Charity Zemzoum joined a few years ago when her son Noah was one.
"The next year I joined again and then the year after that and then I became a co-leader then a leader and I've really enjoyed it. And the other moms that you meet in MOPS are so kind and welcoming. And the friendships that you make you just keep them forever."
The children make friends as well. Charity's son Noah has a blast playing with the other kids while the mom's are talking grown up stuff. Maybe that's why he can't remember how long he's been coming to MOPS.
"I think one year. I don't remember."
The meetings aren't just about dealing with issues of motherhood, they try and make them interesting by bringing in speakers to talk about various issues. They also try and introduce the women to new hobbies. Group Leader Dawn Griffith.
"We do beading. We're going to try knitting. We have a lot of different things. We're going to try this year, scrapbooking, photography, [and] cooking."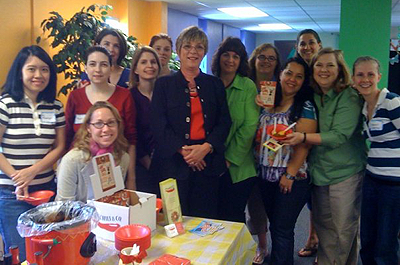 The women say the only downside to MOPS is that you have to leave the group once your child goes to kindergarten. That rule applies to everybody even group leader Dawn Griffith, who doesn't want to say goodbye next year.
"No, I'm on a short string, I know. We're hoping we can find a wonderful leader for next year as well."
(sound of kids singing).
Bill Stamps. KUHF-Houston Public Radio News.