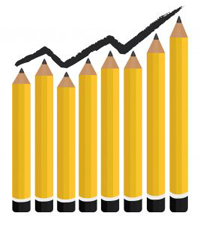 Deloitte's back-to-school survey was conducted in early July, finding that consumers are still cautious about the economy. But Sherrie McAvoy with Deloitte says fewer households indicate they'd be spending less than in previous years for back-to-school items.
"Last year, 71 per cent of the consumers told us that they would spend less during this season. This year, 64 per cent of the consumers plan to spend less on back-to-school."
McAvoy says consumers remain cautious.
"They are worried about jobs. Last year, their worries really centered more around food prices and also gasoline prices, which were high at this juncture last year."
McAvoy says the consumer is very much focused on value.
"Ninety per cent of the folks that we surveyed said that they were going to shop in the discount channels, shopping at the dollar stores."
Many back-to-school shoppers wait for the tax-free holiday weekend before making purchases. This year, that's August 21st through the 23rd. Ed Mayberry, KUHF Houston Public Radio News.