Kathy Barton with the city of Houston says Ray Sim who had spent just three months as director of Animal Control and Regulation in Broward County Florida was not a good fit for BARC. She says there are pressing issues that make for trying times at Houston's Animal Control.
"The need to control rabies in the animal population, and to also remove dogs that have a history of biting or attacks, to get them off the streets or into a situation in which they are no longer a danger. The other side is that there are animal rights activists who want to see every dog adopted and want to ensure that we are not euthanizing animals."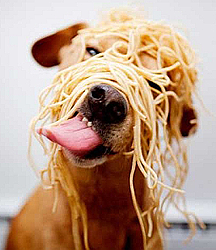 There have been five directors at BARC the last four years. Animal rights activist Sherry Nassar says it will be interesting to see who the city will hire to replace Sim.
"There is an agent of change that's gonna be at BARC within 30-days and so this time, we'd like to know if the spaghetti's really gonna stick. This is the old mantra you know, now we got it, change is coming, now we've got it so, I think it remains to be seen."
Problems at BARC add to the fact that Houston receives less funding than other major cities in Texas.
Pat Hernandez, KUHF…Houston Public Radio.