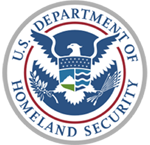 FEMA's Erica Lopez says the money is part of a chunk of federal dollars set aside specifically to help Texas recover from Ike.
"The obligated funds are a portion of more than $1.1 billion in total public assistance that has been sent to the state of Texas since September of 2008."
The grants will be spread across a number of different projects, including $3 million for repair work on Galveston's Central Middle School. More than $6 million will be used to remove debris from Bolivar Peninsula and along its canal system. Lopez says there are other projects as well.
"We have $4.8 million that have been obligated to the city of Galveston for contractors to remove debris as well as $3.3 million that has been granted to the city of Dickinson for clean-up of debris as well."
The grants are administered and managed by the state of Texas.