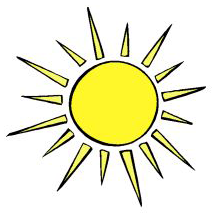 In addition to the solar panels, a thin film system is also going in on the roof on the convention center. The performance of the two solar systems will be monitored for the next six months. Dr. Rich Haut is with the Houston Advanced Research Center, a partner in the project.
"We're not sure of how solar systems react in the Houston environment and before we start going too much further, we really want to help build a business case on which is the better system or at least with today's technology, what are some of the limitations. What do we need to do to identify the best systems for the future."
A grant from the Houston Endowment will help pay for most of the $1 million project. The Houston Architecture Foundation, the Houston chapter of the American Institute of Architects, CenterPoint and BP have also given money for the project. Haut says the solar industry is still in its infancy, with only 35,000 jobs nationwide.