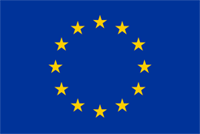 The delegation will visit Milan, Italy; Eindhoven and Rotterdam, The Netherlands; Hamburg and Frankfurt, Germany; and Moscow, Russia this June. The Houston delegation will meet prospective European investors and trade partners to discuss taxes and incentives, and will discuss the legal climate, financing, labor, transportation and municipal support. Cody Sutton is senior vice president of international business at the partnership.
"This mission is going to be focused more on trade, so we're going to have an 'invest in Houston' forum, working with the bilateral chambers that are located here in Houston and other of our strategic partners — the Airport System as well as the Port of Houston — to target specific companies to come to these investment Texas forums and learn more about what Houston has to offer."
Sutton says the delegation is pursuing energy and petrochemicals, engineering and construction, food, transportation, health sciences, aviation and aerospace, nano — and biotechnologies, manufacturing, trade and finance. Delegations from other countries often visit Houston.
"Yes, we have delegations coming in from France and Germany and the United Kingdom and The Netherlands, as well. And we were also looking at possibly hosting the trade mission from Russia back this fall. So we have trade missions not only from Europe but from all over the world that come to Houston, that we host on a regular basis."
Europe is Houston's largest import and export partner. Trade between Houston and Europe totaled $61.5 billion last year — up 21.8 per cent from a year earlier.
Ed Mayberry, KUHF Houston Public Radio News.