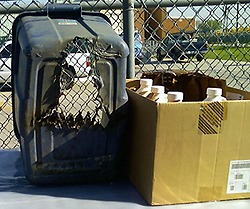 People might not think that products they use in the kitchen, garage, yard or the workshop are often hazardous waste. Because of the dangers they pose, these products require special disposal. Harry Hayes is director of Houston's Solid Waste Management. He says health and safety concerns come to light when products are not properly discarded.
"Just on Loop 610 last summer, we lost one of our recycling trucks that burned to the ground, due to one of these chemical reactions."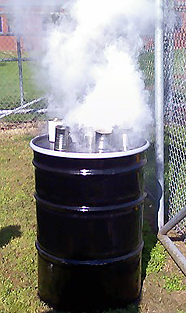 Besides the obvious costs to taxpayers in replacing or refurbishing a garbage truck, Hayes says there are other costs that may not seem obvious. Then there is injury to employee or resident, which may result in loss of life. Roger Jones is Environmental Service Center Manager.
"Most of us assume that the chemicals, because they're consumer products are relatively safe. These are the same products that you find in the industrial plants, the same products that are manufactured at our chemical facilities. They may be of a lower concentration for consumer use, but they have the same hazard characteristics if they're improperly handled, improperly mixed, you have the same dangers."
The obvious products not to mix.
"Most of your drain cleaners, and especially your automotive products. You want to keep them separate. A lot of your flammable liquids should be stored outside. If you have a storage shed, or some kind of enclosure away from the house, it's best to store those outside."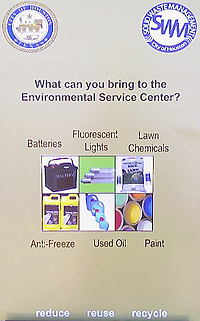 More information on the proper disposal of hazardous materials can be found at www.houstonsolidwaste.org or call 3-1-1, the City of Houston's Customer Service Hotline.
Also, for more information, view Green Houston and click on Household Hazardous Waste Collection.
Pat Hernandez, KUHF…Houston Public Radio News.