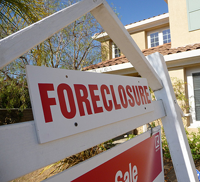 The AG's office warns that some businesses marketing themselves as "foreclosure consultants" or "mortgage consultants" are up to no good.
"Sadly, a number of these companies are basically scamming the homeowners by taking their money and then not providing the services they promised."
Dirk Fillpot is with the Texas Attorney General's office. He says, so-called "foreclosure rescue agencies" often require large amounts of money upfront and then tell their customers to cut-off communication with their mortgage companies.
"They make their victims believe that the company's relationships with mortgage lenders can save homes from foreclosure. Instead, the most unscrupulous operators simply take their client's money and do nothing while the homeowner's lack of communication and inaction gets them further behind on their loans."
Fillpot says homeowners should carefully review any agreement before they sign with even a legitimate foreclosure consultant. To report fraud, homeowners are urged to call the AG's office or report the fraud online.