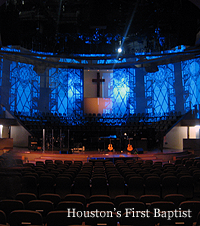 Just a few weeks ago, Pastor Gregg Matte made a sobering announcement to his congregation at Houston's First Baptist Church. Tithing was down, forcing the church to cut their operating budget by 10 percent and layoff several full and part-time positions.
But Matte says as strange as this may sound, it's a good thing for the church to go through times like these.
"Here's what I mean by this, it forces us as a church to look and to say ok how can we do things the most efficient way possible. You know because there's no fear in us of being able to do ministry. God is the provider. God is the support. He's going to be the one that gets the ministry done. So it forces us to look and say ok how can we do things wisely, more wisely and more effectively."
Across town, Grace Presbyterian Church sits at the corner of Beltway 8 and Westheimer. Pastor Doug Ferguson says they've made similar budget and staffing decisions in response to decreased tithing.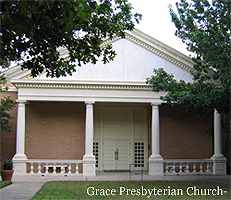 "We let go of just a few positions last summer in order just to create a little more room in the budget and we are exploring that again now. I know there are churches in town that have had to do that already, we're trying to watch that pretty carefully. And I suspect that our next fiscal year, we will adopt a budget maybe 9-10 percent less than this year's budget."
It's happening across the country in churches large and small. And unlike other non-profits that go out and fundraise, churches rely on giving that comes directly from the congregation.
Matte says even in the best economic times, nationally only about 15-20 percent of church members tithe.
"I think the spirit is willing and the flesh is weak type of thing. People want to give. There's not anybody in the world that doesn't want to be known as a generous person. But what happens is we just either get out of the habit or get out of the practice of it and God through the word, through His Bible, He talks about that we should give proportionate to our income and we should give regularly."
While churches are facing the same economic challenges as the rest of the country, they also consider it a calling to meet needs in the community. That's why both First Baptist and Grace Presbyterian, along with many others in the Houston area, are offering help like job fairs, financial seminars, food donations and rental assistance.
Matte says he wants First Baptist to be a church that runs in to meet hard situations when others are running out.
Laurie Johnson. KUHF-Houston Public Radio News.