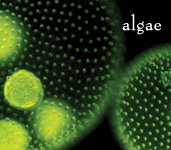 The demonstration flight was powered by a special fuel blend derived from algae and jatropha plants — sustainable, second generation fuel sources that don't impact food crops or water resources…and don't contribute to deforestation. Larry Kellner is Continental's chairman and CEO.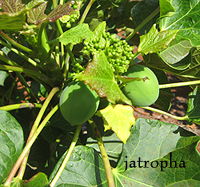 "We see biofuels as an area of opportunity where we can really make a difference in the environment. But it's not just to be more fuel efficient. It's also electrical ground surface equipment. It's also a recycling program. These are all steps as we continue to be not only good for our customers and good for our co-workers and good for our shareholders, but to make sure we're good corporate citizens and good for the environment."
The flight also marked another first…using a two engine aircraft. One engine was powered by a blend of 50-percent traditional jet fuel and 50-percent biofuel. Pilot Joe O'Neill was one of three people onboard during the flight.
"We're doing a few things with the engines at high altitude…acceleration, deceleration, to make sure that it does perform normally. Just to make sure that the engine does behave like we expect it to with normal fuel."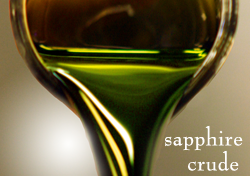 Tim Zenk is with Sapphire Energy — which cultivates the algae used in the biofuel. He says full production is still years away.
"It just takes a lot of money and a lot of science. We're well on the way to achieving that. We're further along than we expected to be, and it's very important to think about both the geo-political opportunities to wean ourselves off the foreign crudes, but also the ability to address climate change in a very swift fashion. And this is a way, when you're producing carbon neutral fuels, to reduce your over carbon footprint very quickly."
Refining technology developer UOP — a Honeywell company — partnered with Continental in the project. Jennifer Holmgren manages UOP's renewable energy and chemicals. She told the gathering alternatives in the transportation pool is vital to meet energy growth.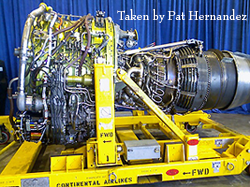 "We have to have some key criteria that these new alternative fuels are gonna have to meet. They have to be drop-in replacements, and the second critical criteria is that all of these new fuels must be sustainable. And, it's only be meeting these two criteria that we will really be successful in bringing alternatives into the transportation pool."
More test flights are planned before the biofuel blend is substituted for regular fuel without any degradation of performance or safety, and with a net reduction in carbon emissions.
Pat Hernandez, KUHF…Houston Public Radio News.
Photos are courtesy of Continental Airlines.