If you're wondering why there's another election, here's the deal; Earlier this year, Republican State Senator Kyle Janek resigned. Governor Rick Perry ordered a special election that took place November 4th. Because none of the candidates got a majority of the votes, there's a run-off. Former Houston city councilman and US Congressman Chris Bell, who's an attorney and ex-journalist, says he wanted another shot at pubic service.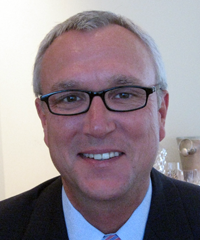 "I found pubic service to be the most fulfilling and when redistricting came along and I lost my congressional seat, I decided that my exit from public service wouldn't be dictated by Tom Delay, that I would stand and fight and if I saw another opportunity to serve the public, then I would take a swing at it."
Bell has also run for Governor and mayor of Houston. He says the biggest difference between him and his opponent is their stance on education funding and how much is enough.
"With me, the people of Texas would be getting someone who is very serious about education reform, very serious about doing everything possible to make Texas public schools the very best in the country within the next ten years, while Ms. Huffman is rather pleased with the status quo."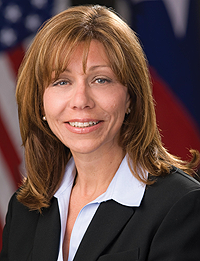 Joan Huffman, a former prosecutor and felony court judge, says she supports improving education, but wants responsible spending.
"My belief is that we have to make sure that the money we are spending is being spent wisely and I think we need accountability, we need transparency in the system so we know how the money is being spent. I think the taxpayers deserve that. When I say Texas has been generous, we have been, but it's been the taxpayers who have been generous and they have a right to know where their money is being spent."
Huffman says there was really no political reason for her to fun for Senate District 17. She says she considers herself a political outsider and wants to impact the future for her young son.
"It brings a freshness, a unique perspective to the senate. I think it's a breath of fresh air. I think I'm doing it for all of the right reasons. I'm not sure I can find my way to the capitol from here to tell you the truth. Obviously, I've been there, but I'm not an Austinite nor have I spent a lot of time in Austin. I've been down here slugging it out in Harris County and I want to get to Austin and slug it out for the citizens of SD 17."

The district is spread over portions of six counties. There were about 223,000 votes cast in the special election and more than 50-percent of those came from Harris County.