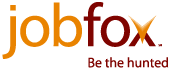 It's an employers' market right now, when it comes to salaries. And Barry Lawrence with
Jobfox
says the weakened U.S. economy is affecting the psyches of job candidates and how aggressively they bargain for starting salaries.
"Well, certainly people who have skills are still in demand, but we are noticing a lot of flattening in the salary situation. People are not requesting higher dollars like we would expect in a normal year. So salary levels right now are a bit down to flat."
Lawrence says performing poorly at the salary negotiation stage creates long-term consequences since future bonsues, merit-pay increases and future salary increases are often calculated as a percentage of current salary. Once you get behind in base salary, it's hard to catch up. Lawrence says job seekers may need to adjust their salary negotiation techniques.
"Employers aren't necessarily willing to give up huge salary dollars right now, but they are willing to talk about bonuses and other perks and benefits that are performance-related. You might be a little disappointed in squeezing more salary dollars, but you might be able to make up for it with performance types of bonuses."
While employers may not bargain as much on base salaries, there may be more bargaining room for tuition assistance, flexible schedules, cell phone expenses, vacation time, parking fees, health and wellness benefits and other perks.
Ed Mayberry, KUHF Houston Public Radio News.