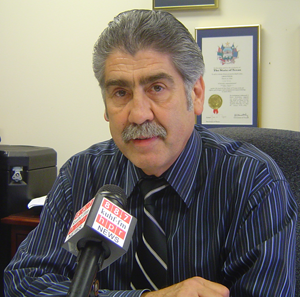 "A Mexican-American fiesta in a Houston park turned into a riot last night, the result of long-simmering hostility between police there and Mexican-Americans who make up about 23-percent of Houston's 1.2 million residents."
It was May 8th of 1978 when Walter Cronkite told the rest of the nation what had happened in Moody Park. The near north side around the park looked like a war zone.
"Today, a small crowd watched as store-keepers secured what was left of their shops as officers tried to keep scavengers out of the rubble." "It was a challenging time because the people in the Hispanic community did not trust the police department."
Harris County Precinct Six Constable Victor Trevino was a Houston Police officer in 1978.
"They didn't feel comfortable with us. They really didn't feel like we were there to provide a good public service, that we were there really to intimidate and talk down and harass."
"Joe Torres, a name that has provoked protests and seething resentments among Houston's Mexican-American residents for a year."
Less violent protests continued for a few days, but already, members of the Hispanic community and HPD were working to heal the wounds caused by the death of Joe Torres.
"It was a trying time. It was very challenging for everybody to work together."
Former LULAC district director Mamie Garcia had been hired by then police chief Harry Caldwell as a community liaison.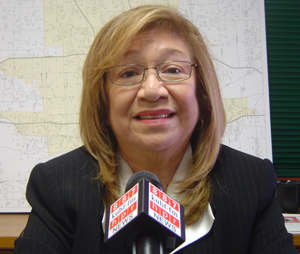 "My job was to get people involved in the community process of establishing positive interactive programs with the police department."
"Much to Mamie Garcia's credit, she helped to channel that energy, that frustration, in a much more productive way."
Houston City Councilman Adrian Garcia was in Moody Park when the riot started and later became a Houston police officer.
"She helped to make sure that if people had concerns that they didn't keep it to themselves but found a way to effectively get those issues on the table so to speak."
The Houston Police Department had established a permanent Internal Affairs Division and a Spanish language program for officers. It also set-up police store fronts in minority neighborhoods.
"The Houston Police Department from that period forth would start to undergo changes, albeit subtle, but by the time you get ten years later, the Houston Police Department doesn't even look the same, doesn't even act the same."
Dwight Watson wrote the book Race and the Houston Police Department. He says the death of Joe Torres and the Moody Park Riot was the beginning of real change in Houston.
"It brought people who were very conservative and very quiet to become very vocal and very political and people began to hold the police accountable."
Today, Moody Park looks better than it did in 1978, with a pool, ball fields and a community center. The scars of the riot are gone now, but the changes are still echoing 30 years later.