"That day was my first day to ride as a one-man unit, so it was a pretty memorable day for that first day."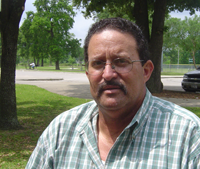 Harold Barthe is retired now, but on May 8th of 1978, he was a rookie cop who answered a rare city-wide assist call. At a picnic table in Moody Park 30 years later, Barthe remembers that Sunday afternoon like it was yesterday.
"It was funny because when they put out the city-wide assist, I had to look up in the Key Map how to get to Moody Park. I had no idea where it was."
A fight at the park had turned into violence against police officers who responded. Travis Morales was in the park with a group called People United to Fight Police Brutality. He now lives in New York City.
"What happened was when the police came in to arrest some people, and actually took somebody, people said no. You're not going to take him and do what you did to Jose Campos Torres. People rose-up and started throwing rocks and bottles at the police, overturning police cars and shouting "Justice for Joe Torres" and "Viva Joe Torres".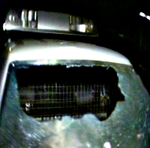 "We were standing there watching the crowd gather, gather, gather and they started chanting. Next thing I know, the bottles started coming and the bricks started coming. I got hit in the chest with a bottle. I moved out of the way and I saw this female police officer, she was a rookie also, and she was standing there and I was watching this bottle coming straight for her head, so I pushed her aside. Got hit again."
"The rioting spread over a ten block area near Moody Park in the heart of a Mexican-American neighborhood. Eighteen cars were smashed or burned, fourteen of them police cars."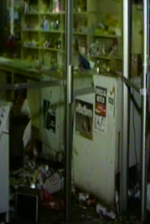 "Hundreds of people were chanting, "Joe Torres dead, cops go free, that's what the rich call democracy." It's like one young brother said, it was like a festival out there. It felt good to be free, just for a while."
"The crowd, mostly young adults, moved from the park to a nearby shopping center where they looted and burned stores."
"You could see the sky was just aglow with fires they had set over there on the buildings."
Police officer Bruce Music had joined the force in 1974.
"You could hear gunshots going off all over the place. It seemed like everyone was just out shooting their guns off in the apartment complex. It was pretty scary, I must admit."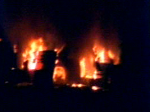 "I'm not doing anything. Don't throw him in the bayou!"
The violence continued through much of night. 15 people were injured. Former Channel Two reporter Jack Cato was stabbed.
"It wasn't us. They just wanted to do it. There were good guys and bad guys. They just wanted to have a war."
In the end, more than 40 people were arrested, businesses destroyed and lives changed. Travis Morales was charged with felony rioting and became a symbol of the anger toward the Houston Police Department. Tomorrow, the aftermath of Moody Park.
"Moody Park represented the frustrations of both youth and communities that hadn't been heard in a long time."
On Thursday, the third part in our series: "Echoes of Moody Park: 30 Years Later".