"It was the greatest miscarriage of public trust by police officers in my 27 years of wearing a badge."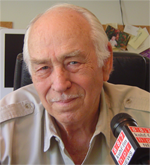 Former Houston Police Chief Harry Caldwell still vividly remembers the day 23-year-old Jose Campos Torres was found floating in Buffalo Bayou. It was May 8th, 1977, two days after Torres had been arrested for a bar fight. Channel 11 reporter Judd McElvain was covering the story.
"The officers took the suspect to jail but Torres had been hurt and jail officials ordered him taken to Ben Taub Hospital. According to our source, the officers decided not to take Torres to the hospital. Instead, the patrolman allegedly took their suspect to a secluded spot along Buffalo Bayou."
That spot, between Allen's Landing and the McKee Street Bridge on the north side of downtown is where Torres ended up in the water.
"Our source says the officers involved agree Torres did not accidentally fall into the water. The source goes on to say the officers left the scene, thinking that Torres was swimming back toward shore. Torres didn't make it."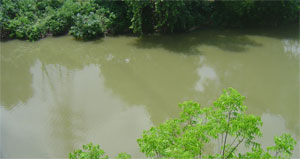 The official cause of death was drowning. Just a few days later, Police Chief Pappy Bond faced reporters.
"With the assistance of the Harris County District Attorney's office and the city attorney's office, our investigation has reached the point where I have filed murder charges against officer Terry W. Denson."
Five other officers involved in the Torres case were eventually charged. During a state trial in the summer of 1977, the officers were found guilty of negligent homicide, given a year probation and fined a dollar each.
"There was anger in the sense that here you had a Vietnam veteran that had gone to fight for his country."
Johnny Mata is a longtime community activist.
"And to come home and to die in the hands of the people that are supposed to protect you and the relationship between the police and the community, it was just like a powder keg ready to explode."
Outrage over the leniency of the sentences was only temporarily put on hold after a federal civil rights trial in April of 1978. Some of the officers involved were sentenced to a year in prison. Houston City Councilman Adrian Garcia was a teenager back then.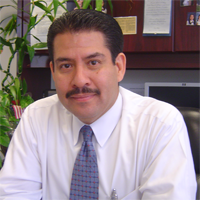 "There was a tremendous amount of concern, distrust. There was a lot of fear. Those were the general points of discussion of what the people were perceiving the police to be at the time."
A year later, that fear turned to anger.
"Watch your back. Move, move, move. They're looting all them businesses and everything."
Tomorrow, part two in our series: The Riot in Moody Park.