Texas PetroIndex marks 49th consecutive month of improvement, with caveat…Plains All American Pipeline completes acquisition of Pacific Energy Partners in $1.9 billion deal…Houston's "Six in the City" allows $6 taxi fares in Central Business District…
The Texas PetroIndex inched higher in September to a new record, marking the 49th consecutive month of improvement, according to the Wichita Falls-based Texas Alliance of Energy Producers. The index is a composite of more than 20 oil and gas industry economic indicators created by economist Karr Ingham, who says this four-year growth period may be starting to lose its vitality. He cites retreating commodity prices and the statewide rig count that he says will likely peak in a few months.
---
The number of Americans filing claims for unemployment benefits dropped last week to the lowest level in a month. It is taken as a sign that the job market remains healthy even in the face of a slowing economy. The Labor Department reports that 308,000 newly laid-off workers applied for jobless benefits last week. That's down by 2,000 from the previous week.
---
With another drop in gasoline prices, consumer prices fell for a second straight month. The Labor Department says the Consumer Price Index dropped one-half of one percent last month, matching the September decline. Core Inflation, which excludes volatile energy and food prices, appeared also under control. It rose just one-tenth of one percent, the smallest in eight months. The news on inflation should go over well at the Federal Reserve. The hope among central bankers is that 17 straight rate increases will produce a soft landing for the economy. Their next policy-setting session is in mid-December.
---
Long-term mortgage rates are lower this week on signs that inflation may be less of a threat to the economy. Freddie Mac reports the 30-year fixed-rate mortgage averaged 6.24 percent, compared with last week's average of 6.33 percent. The average was 6.37 percent a year ago. The rate on the 15-year loan is averaging 5.94 percent this week; it was 6.04 percent last week. Freddie Mac Vice President and Chief Economist Frank Nothaft says this week's consumer-friendly inflation readings are a factor in the decline. He also says that while the housing slump probably hasn't bottomed out yet, "we've probably seen the worst of it."
---
American industry picked up a little steam last month despite a second straight decline in output at auto factories. The Federal Reserve reports industrial output rose by two-tenths percent in October, following the six-tenths percent decline posted in September. Auto production fell nearly four percent last month as automakers cut back because of a huge backlog of unsold cars. The fed also reports the nation's factories, mines and utilities were operating at 82.2 percent of capacity in October—up a tick from the month before.
---
Toyota Motor's latest effort in the U.S. automotive industry could be considered its most important. A plant deep in the heart of Texas–in San Antonio—will offer pickups. Japan's top automaker is set to begin building its revamped, full-size Tundra, with the first vehicles rolling off the line on Friday. It's a move aimed at grabbing a larger share of a lucrative market long dominated by Chevrolet's Silverado, Ford's F-150 and Dodge's Ram. On a broader scale, the $850 million investment affirms Toyota's aggressive plans to grow its business. Toyota already has distinguished itself in North America with its bread-and-butter Camry sedan, the redesigned Tundra offers a more powerful stance and a 5.7-liter V-8 engine. The Associated Press reports analysts and others estimate as many as one in five pickups sold in the U.S.–is bought in Texas. Toyota spokesman Mike Goss says engineers who designed the truck visited farms and ranches throughout the country to see how people were using their pickups.
---
Houston-based Plains All American Pipeline has acquired California-based Pacific Energy Partners in a $1.9 billion cash and stock deal. Shareholders of both firms approved the merger of the two energy industry companies at special meetings earlier this month.
---
Murphy Oil is closing its New Orleans office next year, and will relocate some of those employees to Houston, according to the Houston Business Journal. Arkansas-based Murphy Oil has about 100 employees in New Orleans. That office will fold into the Houston International Operations branch, which has 25 employees.
---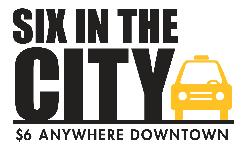 The City of Houston Transportation Department has authorized a new "Six in the City" program, allowing taxi rides in the Central Business District to be a $6 fare for all downtown trips, even if the meter reflects a different amount. The Central Business District boundaries are I-45, I-10 and US 59. Multiple riders can take advantage of the $6 flat rate. The number of downtown taxi stands will increase from 11 to at least 21 stands. There will also be at least 30 "hailing cab" icons on various downtown streets.
---
The University of Houston and the Houston Advanced Research Center are part of the Lone Star Wind Alliance pushing for Texas to win a nationwide race for a Department of Energy-backed wind turbine research and development center. The alliance, which submitted a proposal to the federal government this week, consists of universities, government agencies and corporate partners. The winner will be announced in December.
---
A boost to the federal minimum wage appears on the "to do" list when Democrats assume control of Congress in January. Massachusetts Senator Ted Kennedy says that increasing the federal minimum wage to $7.25 an hour will be a top priority. Incoming House Speaker Nancy Pelosi has already has listed an increase in the minimum wage as one of the issues that would be taken up during the first 100 hours of the next Congress. President Bush has signaled readiness to consider some Democratic priorities such as a minimum wage increase, overhauling immigration policy and finding compromise on renewing the No Child Left Behind education law. Critics of boosting the minimum wage say it kills job creation as employers hire fewer entry-level workers because of wage expenses.
---
The Netherlands has become the first foreign nation to join the production and support phase of building the F-35 stealth fighter jet. That's according to the plane's main contractor, Lockheed Martin. It says Dutch and American defense officials signed a deal that extends the Netherlands' cooperation in the fighter program beyond the current development and demonstration phase. The F-35 Lightning Two is also called the Joint Strike Fighter. It'll be assembled at Lockheed Martin's plant in Fort Worth. Lockheed Martin says other countries participating in the first phase–the United Kingdom, Italy, Turkey, Canada, Australia, Denmark and Norway–are expected to join the production and support phase by year end.
---
When it comes to Christmas shopping this year, the early bird will be getting the bargains. A survey conducted by America's Research Group says shoppers will be out in force looking for those "early-bird" specials that retailers offer to bring people into their stores. America's Research Group founder and CEO Britt Beemer says those merchants had best have plenty of goods on hand since those items will be the hottest things going. Beemer adds that stores also will need plenty of help because if people see long lines at cash registers they'll walk. Overall, Beemer expects retail sales for the shopping season will be up by about three percent.
---
The heck with that pumpkin pie. CompUSA is opening its doors on Thanksgiving Night to give holiday shoppers a head-start on "Black Friday" holiday shopping madness. Most of the Dallas-based electronics retail chain's stores plan to open from 9 p.m. until midnight on Thanksgiving night, then send shoppers home for a quick nap before the doors reopen at 5 a.m. the next day. CompUSA Executive Vice President of Merchandising Brian Woods says he's not worried about overlapping with Thanksgiving celebrations. He figures that by 9 p.m. most people are finished with their turkey and would welcome a shopping trip as their evening entertainment. Last year, CompUSA opened its doors at midnight on Thanksgiving. Woods said the crowds outside averaged 600 to 700, and sales were strong. But after the initial rush, he says traffic thinned out until about 5 a.m., which seems to be when consumers expect stores to open on Black Friday. It's also when rival Best Buy plans to open its stores. Woods said local CompUSA managers will decide how to staff stores on Thanksgiving.
---
Southwest Airlines is expanding its schedule again. Dallas-based Southwest announced it will be adding 33 non-stop flights involving 26 cities. The list includes new non-stop service between: Baltimore-Washington and Pittsburgh; Cleveland and Orlando, Florida; Dallas Love Field and Birmingham, Alabama; and between Reno/Lake Tahoe and San Diego. Some of the new flights begin March 11th, while the rest take effect by April 15th. Southwest for years fought the restrictive Wright Amendment. President Bush last month signed into law a measure lifting some of those long-haul flight rules at Love Field. The law allows immediate one-stop flights and, by 2014, unrestricted non-stops.
---
Jewelry retailer Zale Corporation posted an 11.4 percent wider first-quarter loss on weak same-store sales growth and lower product pricing. For the quarter ended October 31st, Zale says it lost $26.4 million. Revenue rose one percent to $432.5 million–edging past analysts' forecast of $432 million. Same-store sales edged up less than half a percent. Zale President and Chief Executive Betsy Burton says earnings met their expectations, and same-store sales were consistent with company plans. But she says an increase in transactions was offset by the lower prices of the purchases. The Irving-based company repeated its fiscal second-quarter guidance for same-store sales growth of three to four percent. That excludes the effect of derivative versus hedge accounting treatment.
---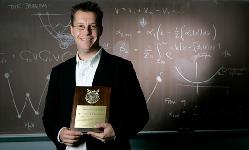 Enhancing ways to detect petroleum targets has earned one University of Houston scientist the J. Clarence Karcher Award from the Society of Exploration Geophysicists during the SEG International Exposition and 76th Annual Meeting in New Orleans. UH Assistant Professor of Physics Kristopher Innanen is recognized for his contributions as a young geophysicist of outstanding abilities under the age of 35. Innanen was recognized for his work on the development and implementation of algorithms that process reflection seismic data.
---
The Fiori Building on Potomac in the Galleria area has received the 2007 Award of Excellence by the National Commercial Builders Council and the National Association of Home Builders. The building was constructed by the Horlock Company and designed by Cornerstone Group Architects. The structure has received recognition for design, market appeal, energy efficiency, building challenges and overall project success.