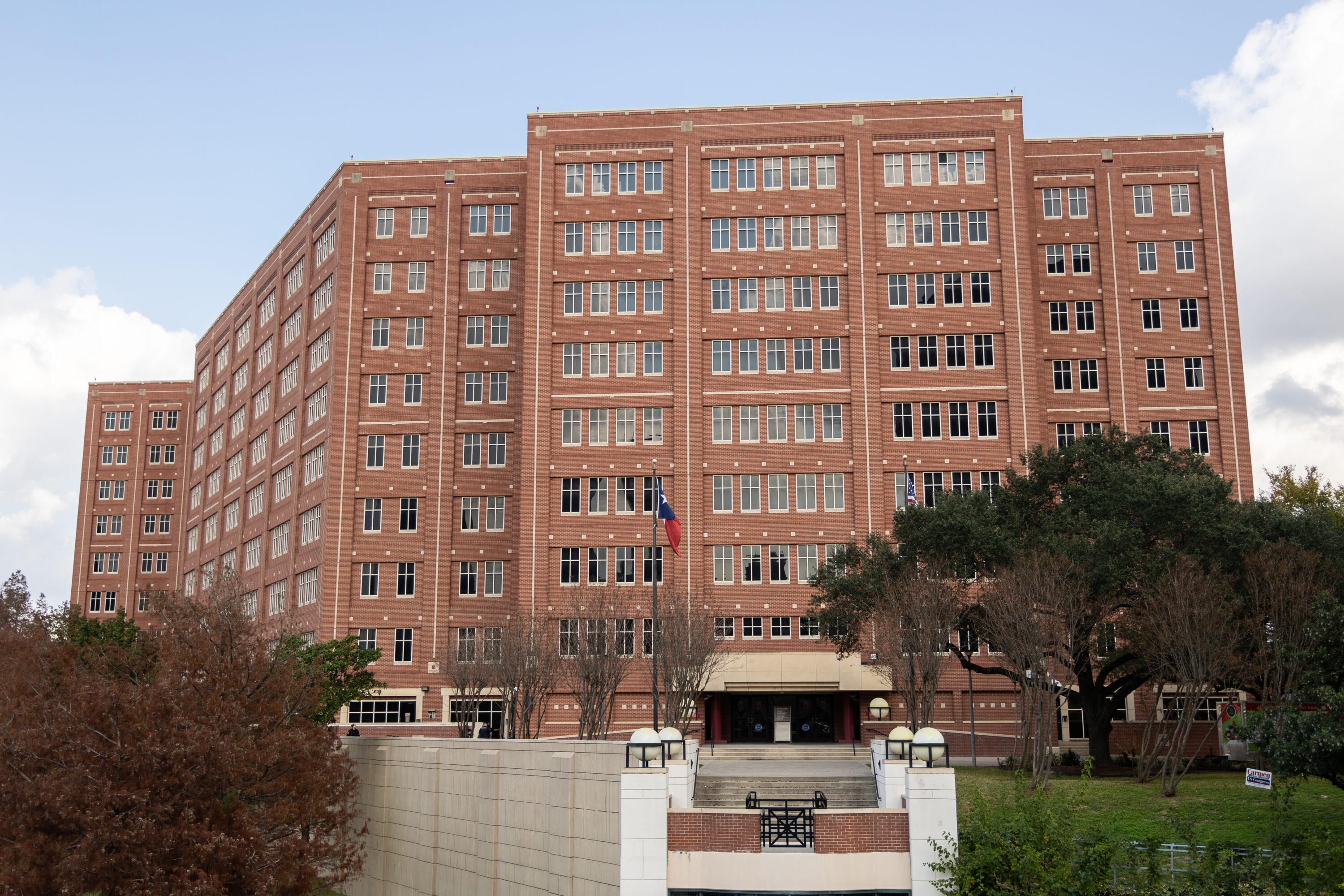 Detention officers inside the Harris County Jail will receive salary increases as part of the county's newly adopted 2024 budget in an effort to reduce turnover and understaffing within the overcrowded jail.
Under the 2024 budget, more than $6.3 million was set aside to cover a 12% pay increase for the county's detention officers. Overall, the sheriff's office is set to receive $692,393,212 — a 14% budget increase compared to last year. The money will be split between three subcategories within the department:
Patrol & Administration: $293,112,002
Detention: $301,901,978
Medical: $97,379,232
This comes as more than 200 job vacancies in the Harris County Jail continue to linger, according to Jason Spencer, chief of staff at the Harris County Sheriff's Office. Spencer says he's hopeful that the pay bump will help recruit and retain more detention officers.
"The jail's been experiencing critical-level staffing shortages for the last couple of years that have made it very difficult, if not impossible, for us to meet state minimum staffing requirements at the jail," Spencer said. "We're optimistic that we'll be able to get closer to being fully staffed in the jail."
The jail's persistent staffing shortage, along with a bloated daily population that's continued to hover around maximum capacity for more than a year, has led to a rise in injuries and deaths within the facility. Earlier this week, another man died while in the jail's custody, marking the 13th reported death this year. Last year, at least 27 people died while in custody at the Harris County Jail — the highest number in nearly two decades, according to county records and the Texas Justice Initiative.
This ultimately led to a federal lawsuit being filed last month accusing the county of creating a "culture of death" inside the Harris County Jail.
Additionally, the jail has been found to be noncompliant with state safety standards during four separate inspections by the Texas Commission on Jail Standards throughout the last year for not providing timely medical care, keeping people in holding cells for longer than the legal limit and insufficient staffing levels within the facility.
According to Spencer, the sheriff's office is preparing to launch a recruiting campaign for detention officers in the coming months due to the salary increase.
"We're optimistic that we'll be able to get a lot closer to meeting that staffing target and that those noncompliance issues that are related to staffing will be addressed," Spencer said. "We're gonna be in a better spot than we have been for the past year."