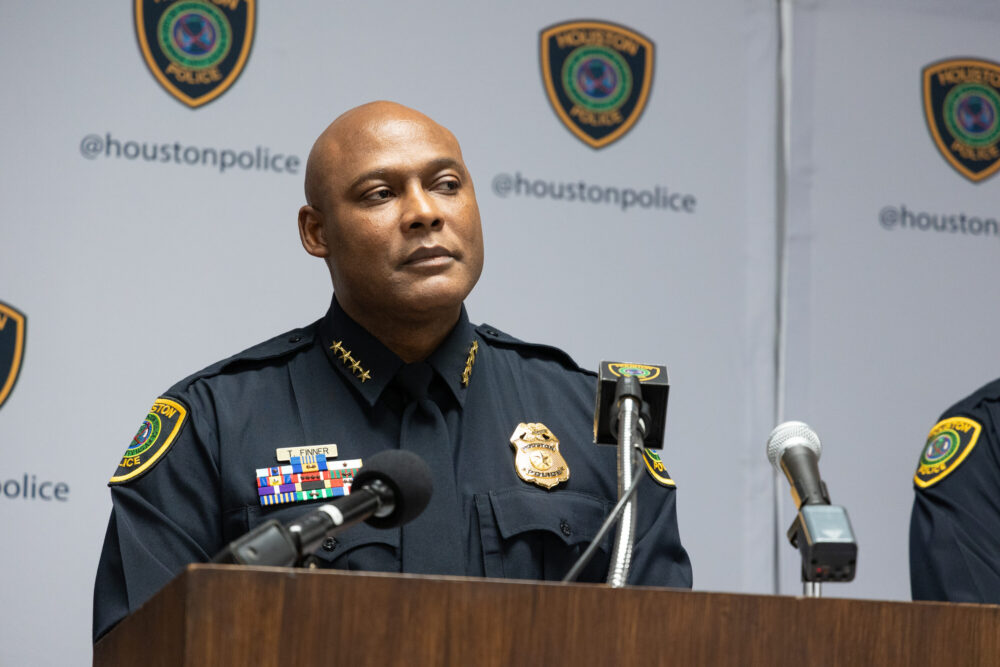 A 12-year-old girl was struck by a stray bullet and hospitalized on New Year's Eve, when the Houston Police Department arrested five people accused of illegally shooting guns and more than 40 for allegedly driving under the influence of alcohol or drugs.
Houston Police Chief Troy Finner said in a statement on Twitter that the girl suffered a graze wound to her neck at about 12:30 a.m. Sunday at 6405 West Bellfort Blvd. in Southwest Houston.
"The little girl was taken to a hospital and, thankfully, is going to be okay," Finner said.
Statement from Police Chief @TroyFinner: pic.twitter.com/bPqtFgYYbc

— Houston Police (@houstonpolice) January 2, 2023
It was unclear Monday whether the girl's shooting was related to one of the five arrests HPD made for celebratory gunfire on New Year's Eve. The department asked anyone with information about the shooting to call its major assaults unit at 713-308-8800.
A total of 43 people in Houston were arrested for drunk driving on New Year's Eve, according to HPD.
"While most of us made it home safely in this new year, a number of individuals spent the night in jail after not heeding our warnings on engaging in celebratory gunfire and drunk driving," Finner said.