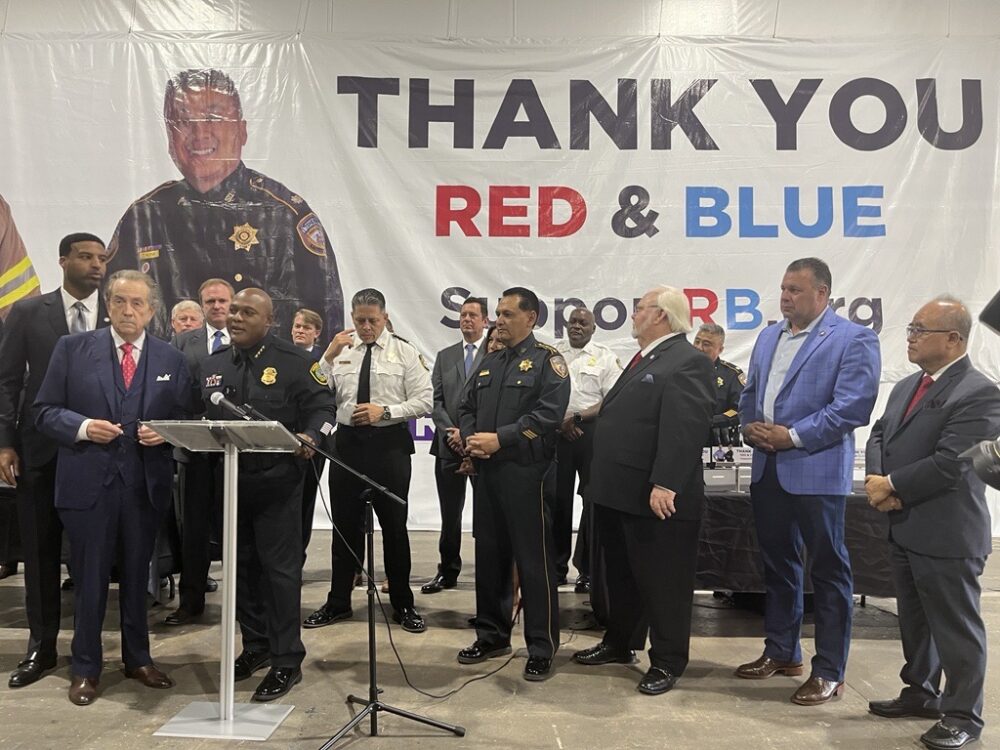 Drivers throughout Houston will soon notice billboards dedicated to police and firefighters along the interstates and major highways.
There will be 19 billboards to thank law enforcement and first responders. Various business and community leaders came together to form Support Our Red and Blue, a nonprofit that began this year.
"Nearly every Houston motorist should have the opportunity to see one of the billboards at least one time," according to the press release.
Red & Blue Board Chair CEO Dick Hite claims morale for law enforcement and first responders "has been a serious problem."
"In fact, morale is reported to be at an all-time low," Hite said. "One of the major contributors to the low morale is the red and blue do not feel appreciated for the jobs they perform."
Board members of the new nonprofit include former HISD board member Diana Davila, Pastor Keion Henderson, City Councilman Edward Pollard and a list of CEOs and executives of various companies and nonprofits throughout the area.
The group said they are also making a pledge to visit every fire station, police station, and sheriff station in Harris County to show their appreciation.