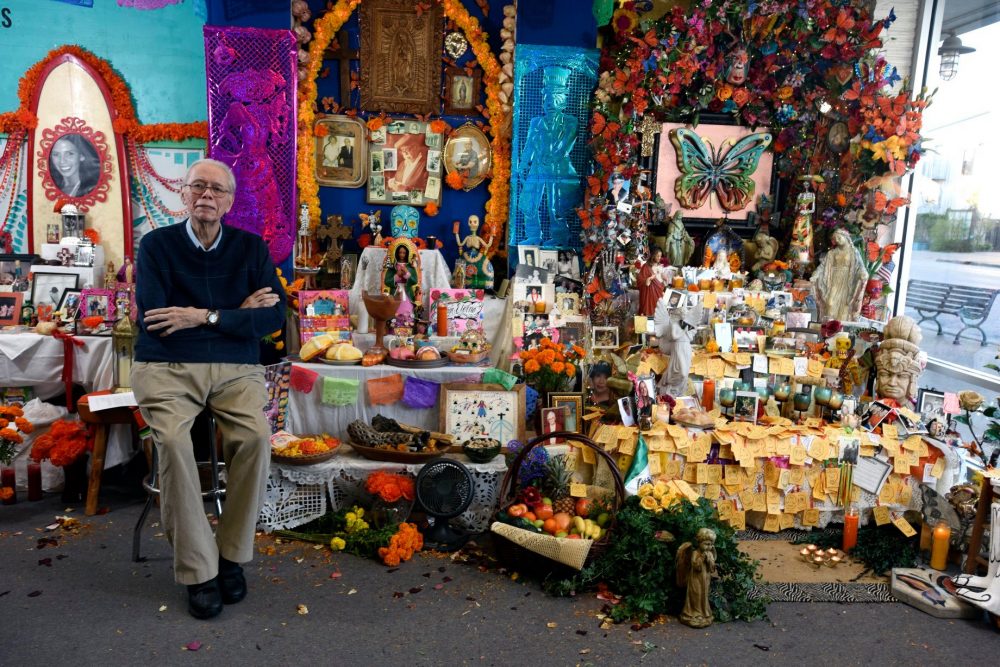 Thousands of people met Macario Ramirez when they walked into his small, colorful Mexican folk store Casa Ramirez in the Heights.
"I've never walked into that space and not had a half-hour conversation," said Houston poet Lupe Mendez, who said his house is filled with masks, calendars and other artwork from Casa Ramirez.
But Mendez, and many of those who worked with him closely, said Ramirez was so much more than a man behind a cash register.
Mendez, who hosted poetry readings at the shop, said Ramirez had a modest demeanor, but also held a "superhero alter ego" as a passionate activist.
"When he gets fired up about an issue, you would hear five-to-six different ideas of what can be done," Mendez said.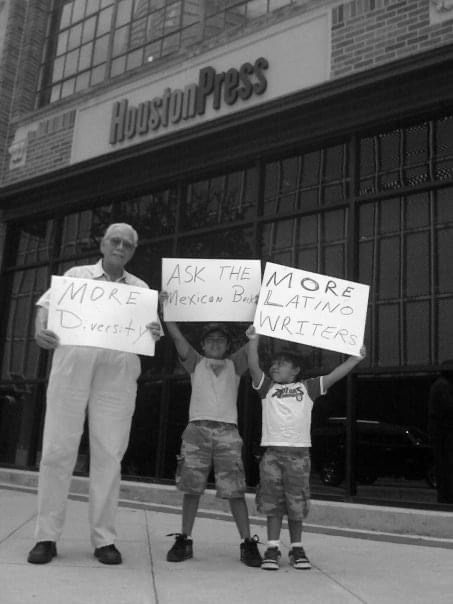 Ramirez passed away Wednesday due to complications from a heart condition at the age of 86. He is survived by his wife Chrissie.
As a kid, Ramirez was a seasonal migrant farm worker and grew up with his five siblings in a poor area of San Antonio, according to an oral history interview he did with the University of North Texas.
His father, who immigrated from Zacatecas, Mexico was a craftsmen and folk artist, and would take Ramirez to downtown San Antonio to sell Mexican imports on a small coffee table.
"He taught me a lot as we traveled," Ramirez said in the 2016 interview.
Ramirez attended San Antonio College for two years through academic and athletic scholarships and afterwards joined the military. He later returned to his studies at St. Mary's University in San Antonio to pursue a degree in political science, with minors in education and journalism.
He taught in San Antonio's Irving Middle School and worked for the Department of Defense giving language training in South Vietnam and Central America.
"I enjoyed teaching… I was a good teacher. I am a good teacher," Ramirez recalled at the time.
His approach to education was to bring light to all aspects of history, including the darker sides like discrimination and racial violence.
"Immediately, as a young man I started seeing that there were differences in the community, that the gringos, the whites, were on one side of town and we were on the other side, the west side of town where the poverty people were at, the worker type, the less desireable schools and later on I challenged that," he said.
Ramirez brought that passion for racial justice and equal opportunity with him when he came to Houston in the mid-1970s.
"He came to Houston by '74, '75 and was instrumental in helping and being one of the leaders to move the needle forward in making sure that HISD continued equity and representation across both teachers and students in the desegregation plan," said Mendez.
Ramirez was quick to offer the back room of his store as a place activists could meet and organize.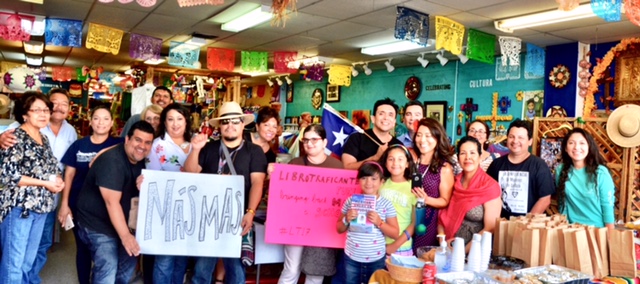 But Casa Ramirez also became an important venue for Latino artists of all kinds. The shop would feature photography and artwork by Houston-area artists. Latino writers and poets would frequently host readings there. Having a reading at Casa Ramirez became a rite of passage for Houston's Latino authors, said Tony Diaz, who founded the Latino writers organization Nuestra Palabra and hosted a number of book readings at Casa Ramirez.
"The first reading I did for my novel 'The Aztec Love God' was at Casa Ramirez," Diaz said. "And my mom went, who is now deceased, and that was the first time she heard me read in public also."
After his mom passed, Diaz said he made a traditional Mexican altar in her honor for Día de los Muertos — at Casa Ramirez.
Every October, the shop fills with photos, candles and flowers for the dead while Ramirez hosted workshops to teach people how to make an altar.
"Now Day of the Dead would have to have an altar for him as well," Diaz said.
The store will continue to connect Houston to Mexican and Tejano culture, according to a Facebook post from his wife.
Diaz, who knew Ramirez for more than 20 years, said he was the type of leader that's hard to find these days: wise, consistent and accessible.
"Macario, you could go and see him every day," Diaz said.
Ramirez was a community elder and cultural ambassador. Someone you could talk to whenever the shop was open. Communications specialist Liana Lopez said Ramirez helped her connect with her Latina roots.
"I just was in awe how much he was willing to share of himself with anyone that wanted to know more about Latino culture," Lopez said.
Lopez said with Ramirez' death, the city won't be the same.
"We've not only lost part of that Houston Latino culture, but we've also lost those networks that he would help bring together," she said.