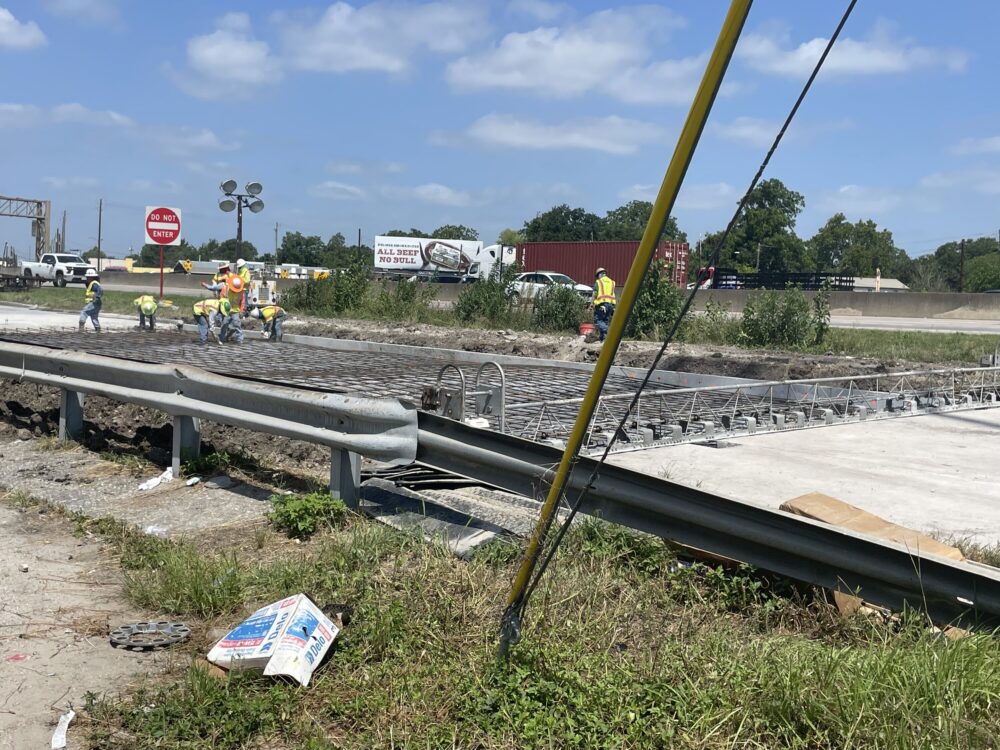 As the Houston region continues to cope with an early summer heat wave, its vast collection of concrete is bearing the brunt.
There have been at least 10 instances during the last two weeks in which roadways have sustained damage because of the prolonged heat or buckled entirely, according to Texas Department of Transportation (TxDOT) spokesperson Danny Perez. Houston has seen consistently sunny skies and little rain during that time period, when daily high temperatures have been near or above 100 degrees.
"That's definitely going to be something that we don't see on a regular basis due to heat," Perez said Wednesday. "We have hot summers in Houston, but I don't remember seeing these in the past during your normal summers."
Rainy weather preceding the heat wave could be a contributing factor, Perez said, because moisture can get inside cracks in the pavement and weaken it. He said the age of some of the damaged roads along with the amount of traffic they see – most are highway frontage roads in the eastern and southern parts of the region – could also be factors, adding that roads could be more vulnerable when there are high temperatures for several hours during a given day.
RELATED: Ben Taub Hospital sees slight uptick in Houston-area patients with heat exhaustion
Frida Villalobos, a spokesperson for Harris County Precinct 2, which maintains the roads and bridges within its precinct boundaries outside of the city's jurisdiction, said it also has experienced recent road damage related to both the ongoing heat wave and the drought associated with it.
Streets maintained by the City of Houston have not been damaged by the sustained heat, according to Houston Public Works spokesperson Erin Jones. Spokespeople for Harris County Precincts 1, 3 and 4 said their infrastructure also has held up to this point.
"Our roads are designed to handle the extreme heat," Jones said.
Perez said TxDOT is not aware of any crashes or injuries related to concrete compromised by the heat. He said the most significant damage seen by TxDOT was buckled roads at two locations near State Highway 6 between Alvin and Manvel in the southeastern part of the Houston region, along with a buckled portion of frontage road on the north side of Interstate 10 near Wayside Drive.
RELATED: Houston-area animal shelters receiving twice as many heat distress calls compared to last year
Two of those instances resulted in total road closures for more than a day, Perez said, with all of the roads having been fully reopened for traffic as of early Wednesday morning.
The other seven instances involved more minor damage and disruptions, with the heat causing pieces of concrete to break apart. TxDOT quickly patched those areas, Perez said.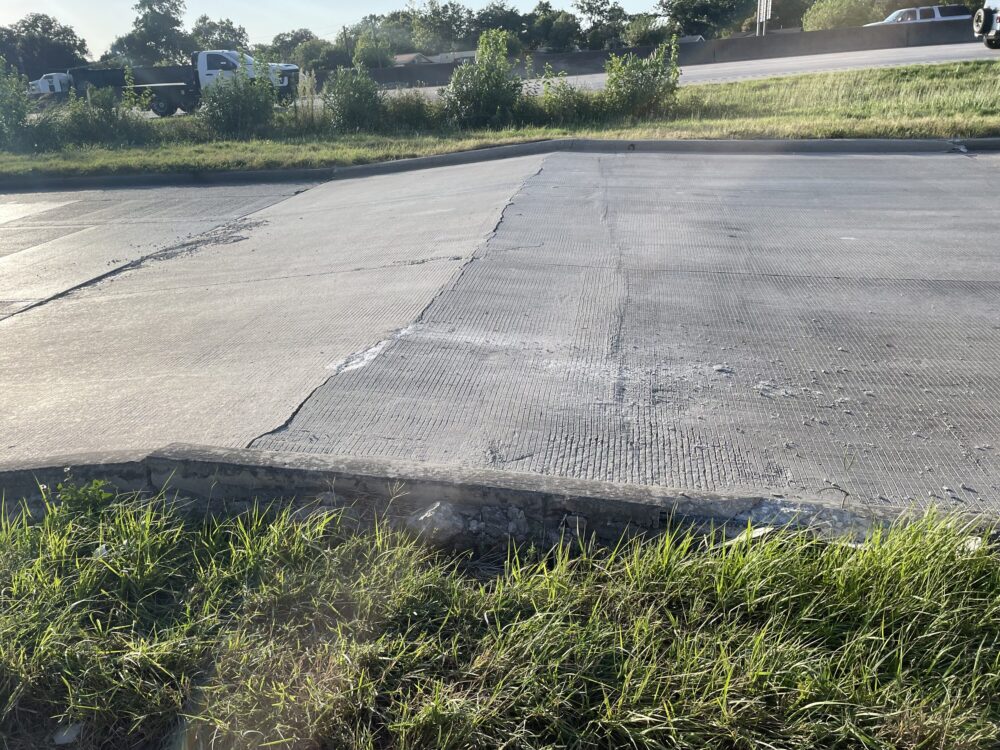 The impacted roadways are as follows, according to TxDOT:
Buckled Roads
Westbound I-10 frontage road near Wayside Drive
State Highway at Froberg Drive
County Road 146 near State Highway 6
Pavement Blowouts/Failures
Loop 610 frontage road at Calais Road
State Highway 225 frontage roadt at Beltway 8
Beltway 8 frontage road at Bellfort Road
610 frontage road at Scott Street
I-10 East main lain at Lathrop Street
Westbound 610 entrance ramp from Long Drive
Eastbound 610 main lanes at Martin Luther King Jr. Boulevard
"If a gap or some kind of crack that develops gets the right amount of moisture and rainwater settles in there, over time it just maybe weakens the pavement," Perez said. "Then the high temps that come in just bake the pavement surface. That's why we see more of the pavement failures versus the buckles."
With the hot, sunny weather expected to continue until next week, Perez said TxDOT officials in the Houston region are monitoring roadway conditions and trying to be proactive in terms of working on roads where pavement failures or buckles are most likely to occur. He also asked for the public's help in notifying the state agency if they encounter any damaged roads, adding that motorists should avoid them until they can be repaired.
Jones said Houston Public Works also encourages residents to report damage to city streets by using its 311 service.
"We rely on the public," Perez said. "Like when you call the police department or fire department and you're calling for service, that's the first time the department may be hearing about it. Same thing for us. It may be the first time our people hear about it."