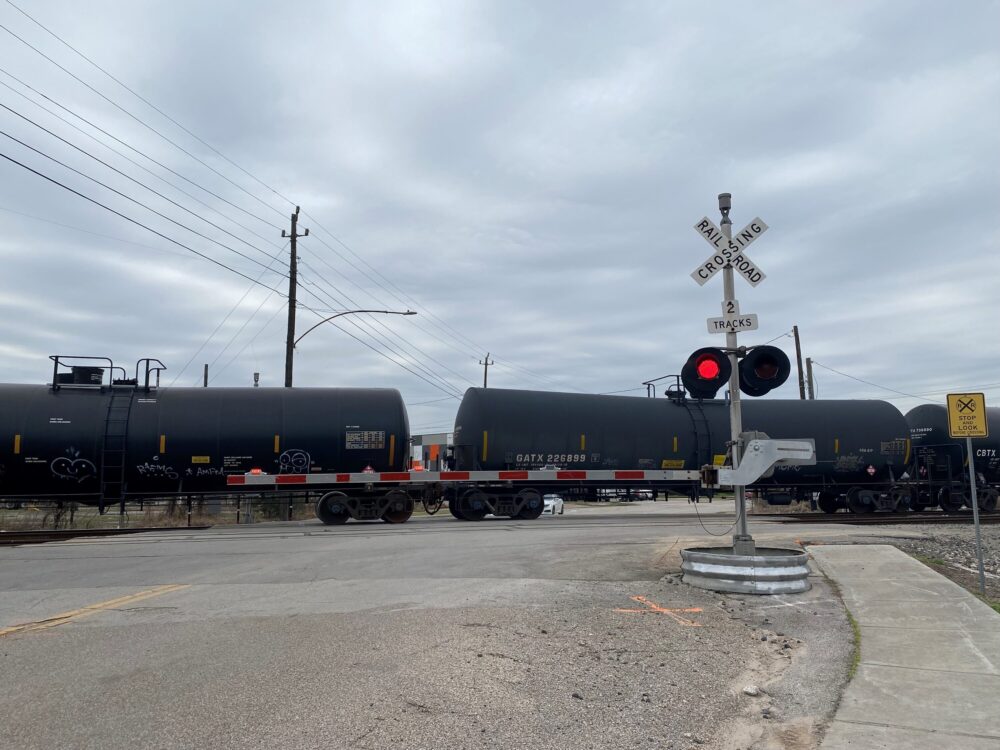 An initiative to minimize the impact of stopped freight trains in Houston's East End, stalled for years because of a funding shortage, is chugging forward again with the help of grant money from the federal government.
The first phase of the City of Houston's West Belt Improvement Project, which includes the elimination of seven at-grade railroad crossings and the construction of four underpasses for vehicles, cyclists and pedestrians, received a $36.9 million award as part of the Railroad Crossing Elimination Grant Program, the Federal Railroad Administration announced Monday. The grant will help close a funding gap for the $123.6 million project, which has been in the works for more than a decade and aims to improve safety and mobility in a part of Houston where stopped trains frequently block traffic, sometimes for hours.
"I think it'll help immensely," said Jack Hanagriff, the manager of the road and rail safety program for the East End District. "Historically, the East End is what I like to call 'ground zero' of railroad operations that impact mobility and quality of life. The four railroads that operate in and through the city of Houston, we are where they meet. They all have to come through here."
The project does not yet have a start date for construction, Houston Public Works spokesperson Erin Jones said Monday. Mayor Sylvester Turner wrote in the grant application that the city has a deadline of fiscal year 2025 to start construction on the initiative, which in 2015 was awarded a federal grant of $61.4 million.
RELATED: Rail merger could bring more tar sands to Southeast Texas and train traffic to Houston neighborhoods
The grant announced Monday is one of 63 awarded this year by the Federal Railroad Administration, which is doling out $570 million to address more than 400 at-grade crossings in 32 U.S. states. Five projects in Texas received a total of $87 million, including a $19.6 million award to the Texas Department of Transportation to help eliminate two at-grade crossings along Waco Street near its intersection with U.S. 90 in Dayton, which is northeast of Houston, while building a grade-separated bridge so the highway and railroad do not intersect.
"With these project selections and many more that are to come, we will save lives and reshape infrastructure in ways that allow individuals to move through their neighborhoods seamlessly and safely," said Amit Bose of the Federal Railroad Administration.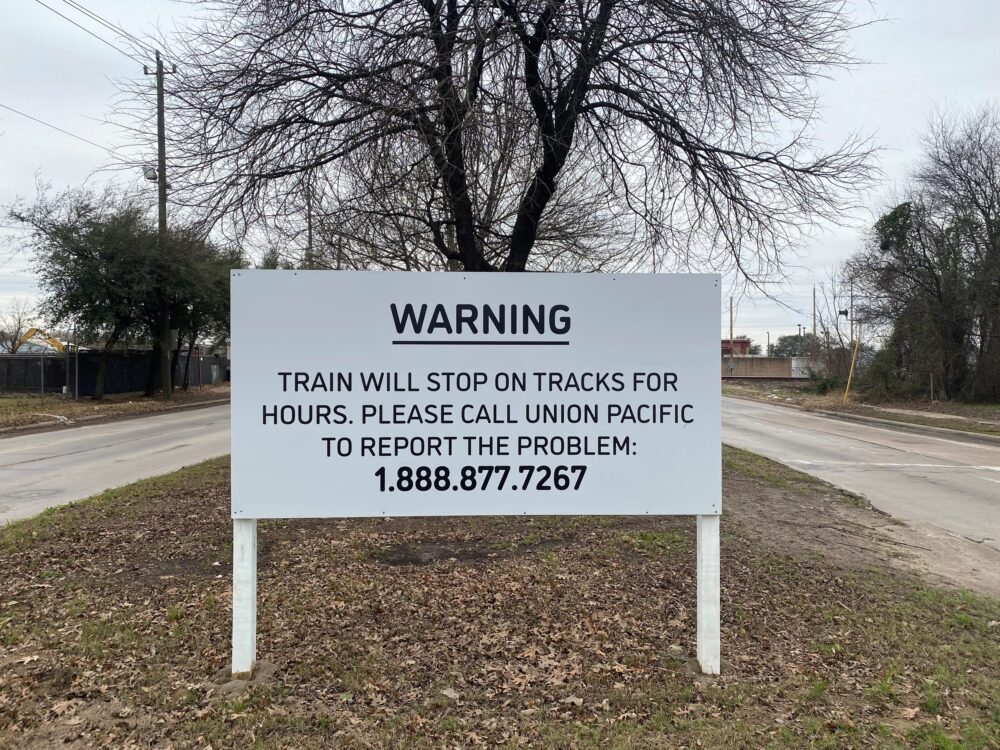 Stopped trains have long been a problem for residents of the East End, where 35-50 trains pass through on a daily basis and they stop at street intersections between 5-10 times per day, according to Hanagriff. He said the average stoppage is about 30 minutes but some can last for hours, leading to traffic congestion and in some cases delaying response times for police officers, firefighters and other emergency personnel who must find alternate routes if a road is blocked by a stopped train.
RELATED: Railroad safety bill could decrease number of blocked train crossings in Houston
Houston as a whole is home to more than 700 railroad crossings, and the city is typically among the national leaders in the number of deaths at rail crossings.
"Blocked railroad crossings are a dangerous hassle for our community," U.S. Rep. Sylvia Garcia, D-Houston, who represents the East End and helped secure the funding, said in a statement. "Children shouldn't have to crawl under a train just to get to school. Ambulances shouldn't have to detour around a stopped train when seconds matter."
The first phase of the West Belt Improvement Project will create a 9,000-foot sealed corridor and rail quiet zone between Runnels Street and Leeland Street to the southeast. The existing underpass along Navigation Boulevard at its intersection with Commerce Street will be reconstructed to include lanes for pedestrians and cyclists, and the intersection also will include an underpass on Commerce.
The project calls for two more underpasses with multimodal facilities on York Street between McKinney and Capitol streets, along with converting parts of York and Sampson Street – which currently are parallel, one-way streets – into two-way roads. The existing rail crossings at Sampson between McKinney and Rusk streets, at McKinney between York and Milby streets and at Milby between Woodleigh and Polk streets, along with the Hutchins Street crossing near the intersection of Commerce and Navigation, will be closed.
Those rail crossings will not be closed until construction of the underpasses is complete, so solutions for the stopped-train problem are not coming immediately. And Hanagriff said some residents and businesses in the East End, which is historically a low-income community of color, are worried about the potential impacts of prolonged construction.
All in all, though, the project represents a measure of relief.
"I think everybody for the most part is happy," Hanagriff said. "It's always a give and take."