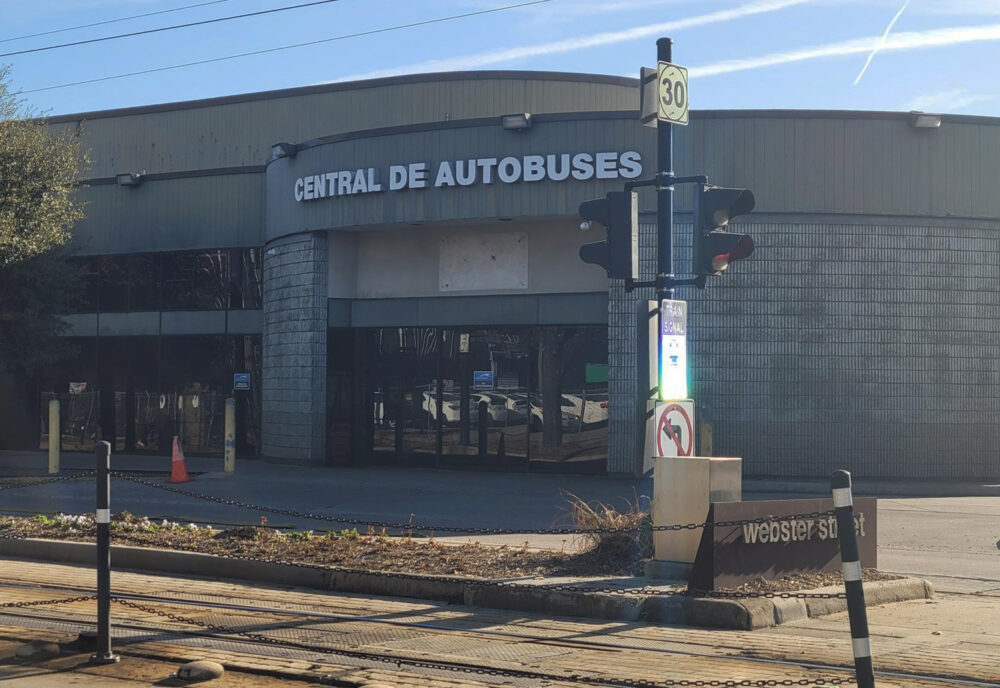 The Greyhound Bus station south of the Pierce Elevated freeway has a lease which ends in October 2024 and is now for sale.
Real estate company Cushman & Wakefield announced earlier this month that they will be marketing the property on behalf of Twenty Lake Holdings, a real estate investment firm. Surrounding the site, there are new developments which include residential high rises, mid-rise multifamily, grocers, restaurants, and bars.
Some experts believe it could take years before Houston sees any positive redevelopment in the area. Jeff Peden is an executive Managing Director for Transwestern, another commercial real estate company. He said various companies have tried to sell the area for years. However, he said the area could also provide a positive opportunity.
"Whatever that time period is, I think that McDonald's closing, I think that Greyhound closing, and hopefully construction being underway for the rerouting of I-45, if all that occurs, I think it could be a great lift for the entire area," Peden said.
The bus station going on sale comes at a time when the McDonald's located on Main Street has closed permanently and the Texas Department of Transportation has plans to reroute the Pierce Elevated freeway.
"The bus station needs to move," said Peden. "It's a dilapidated, old facility. Other cities in the country don't have a Greyhound station that is in such a negative, foreign area like that is."
In the past, the station was used by the Texas Department of Corrections as a drop-off point for prisoners after completing a period of incarceration. Procedures for the TDC have since changed, but the area surrounding the bus station has remained just as barren.
Peden also said selling the land might be difficult because of the current financing landscape.
"In this market, I don't know how many buyers there will be with financing as difficult as it is right now," said Peden. "We'd have to see how long it takes to get the right deal for that."