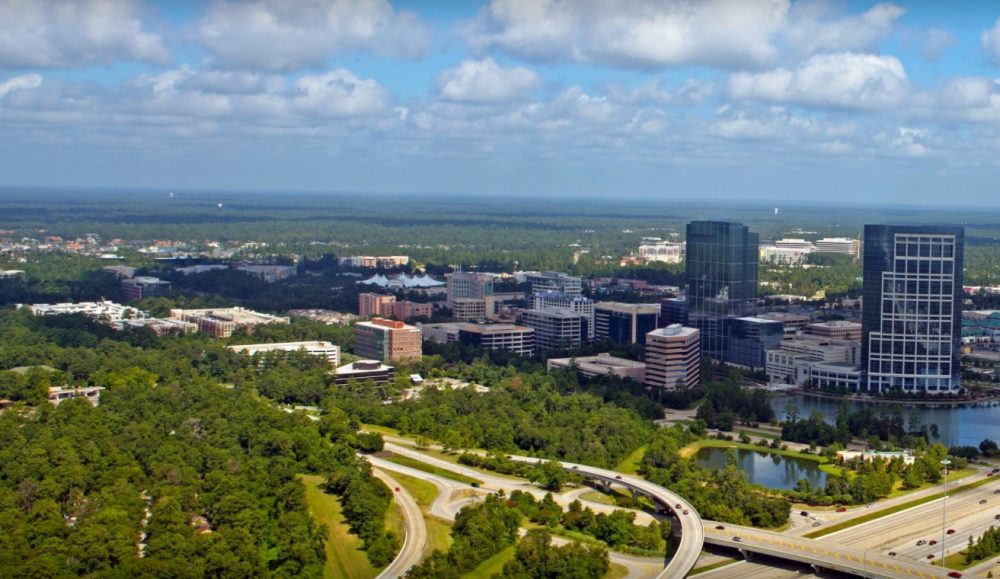 Pockets of the Houston region, particularly in the city's northern suburbs, are sinking at a substantial rate according to a University of Houston analysis on subsidence conducted over a four-year period.
Thousands of oil and water wells, both active and inactive, were analyzed to determine the locations and severity of subsidence, or sinking ground. Notable movement is happening in places like Katy, Spring, The Woodlands and Mont Belvieu.
There was a 9 centimeter drop from 2016 to 2020 along the northern tier of cities where there is major population growth.
Shuhab Khan is a professor of geology at the University of Houston, and worked on the analysis. It revealed that areas of high oil and gas extraction and ground water pumping were sinking substantially.
"We could take steps to remediate that. And a good example of that is some parts of Houston were subsiding very rapidly in the past."
However, Khan says that has turned around in the last few years.
Downtown and the south and east sides of the city had been subsiding, but through groundwater pumping restrictions and other measures, there's now no major sinking in those areas. Khan says it is this kind of data can inform areas identified with subsidence issues to be proactive in coming up with solutions.
If the problem is not addressed, sinking areas are much more prone to flooding events.