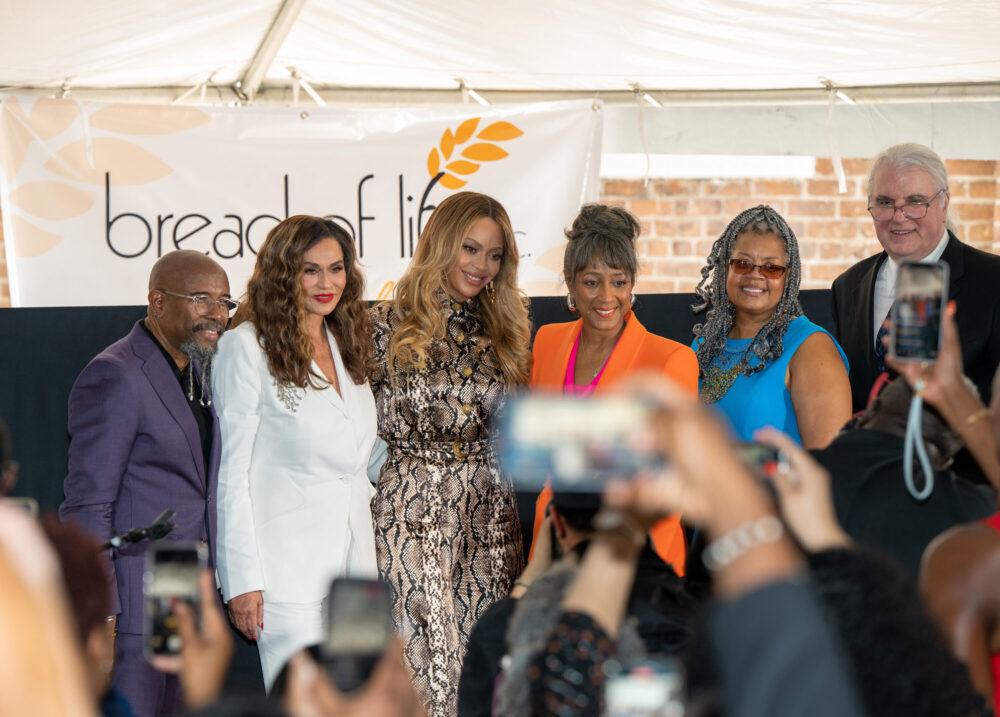 Before entertaining her hometown with a pair of concerts scheduled for this weekend, one of the world's biggest pop superstars took part in an event that illustrates her love for Houston and support for its most underprivileged residents.
Beyoncé, whose Renaissance World Tour will make stops Saturday and Sunday at NRG Stadium, was in Midtown on Friday morning to celebrate a forthcoming housing development for the homeless that will bear her name and that of a former bandmate. The Knowles-Rowland House will provide permanent supportive housing to 31 people in a three-story, 21,000-square foot facility to be built on the campus of St. John's Downtown Church – where the families of Beyoncé and fellow Destiny's Child singer Kelly Rowland have long been congregants.
The $10.5 million construction project is being led by local nonprofits Bread of Life, which is connected to the church, and Temenos Community Development Corporation.
"That was exciting for all of us," Monique Williams, the director of partnerships and development for Bread of Life, said of Beyoncé's presence at the kickoff celebration event. "She's a busy lady. She's doing a couple of other things this weekend. For her to pause and just kind of return home and to be in this space with us and to hear again what more will be done and to see her legacy, I think it was wonderful for everyone to be in that space and share that with her."
RELATED: City welcomes Beyoncé back to Houston with homecoming party
Rowland and Beyoncé, whose last name is Knowles, previously helped fund the Knowles-Rowland Center for Youth, which opened in 1999 at the same location. It sustained damage during Hurricane Harvey in 2017 and from a fire in 2021, and has since been used for storage, according to Bread of Life.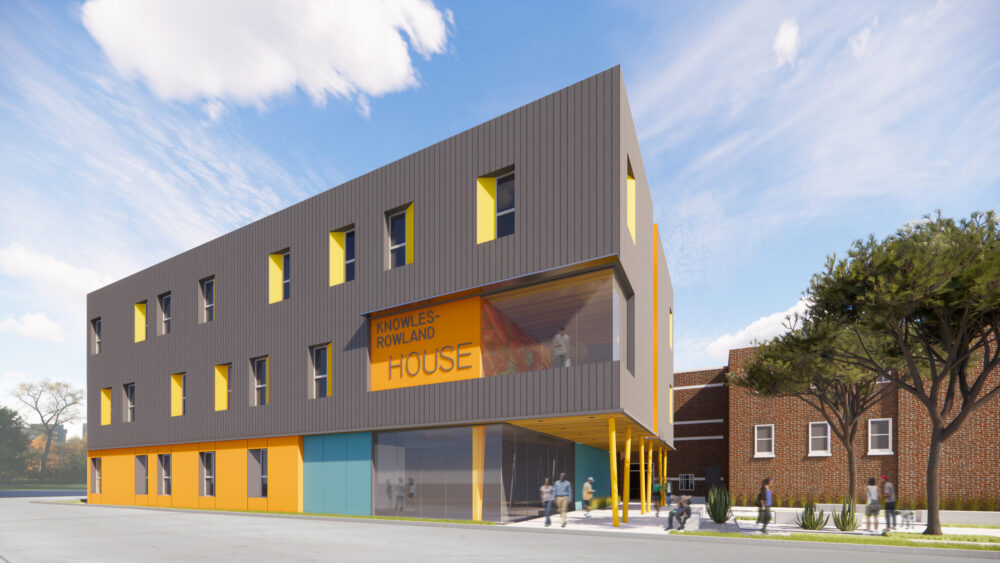 The building is being repurposed into a housing development that will provide shelter for the homeless and a range of support services, including life and job skills training, transportation assistance and physical, mental and behavioral health support.
RELATED: Houston closes its largest homeless encampment as many move to new housing navigation center
Harris County Commissioners Court in July authorized $7.2 million in American Rescue Plan Act funding for the project. The rest of the needed funding is being raised by Bread of Life, which was founded 31 years ago and provides hot meals to Houston's needy, food and home goods distributions and educational and health-related services, along with operating a radio station.
Williams said the Knowles-Rowland House is expected to open before the end of 2024.
"This project will move Harris County closer to realizing its vision for a vibrant, inclusive region where everyone has the opportunity to thrive and a place to call home," Harris County Precinct 1 Commissioner Rodney Ellis said in a statement. "Access to safe and affordable housing is a fundamental human right and a need that cannot be addressed without increasing and preserving our affordable housing stock."
RELATED: METRO to add additional transportation for Beyoncé shows at NRG this weekend
Williams said she could not say whether Beyoncé herself – who earlier this year became the winningest musician in the history of the Grammy Awards – is contributing funding to the housing development that will be named partly after her and her family.
But Williams and Bread of Life are undoubtedly grateful for Beyoncé's support and what she described as a surprise appearance at Friday's kickoff celebration. Beyoncé's mother, Tina Knowles-Lawson, also was in attendance.
"Who ever expects Beyoncé to be anywhere? Everything's always a surprise," Williams said. "I think it was wonderful for everybody to be able to really kind of see her commitment to our work."