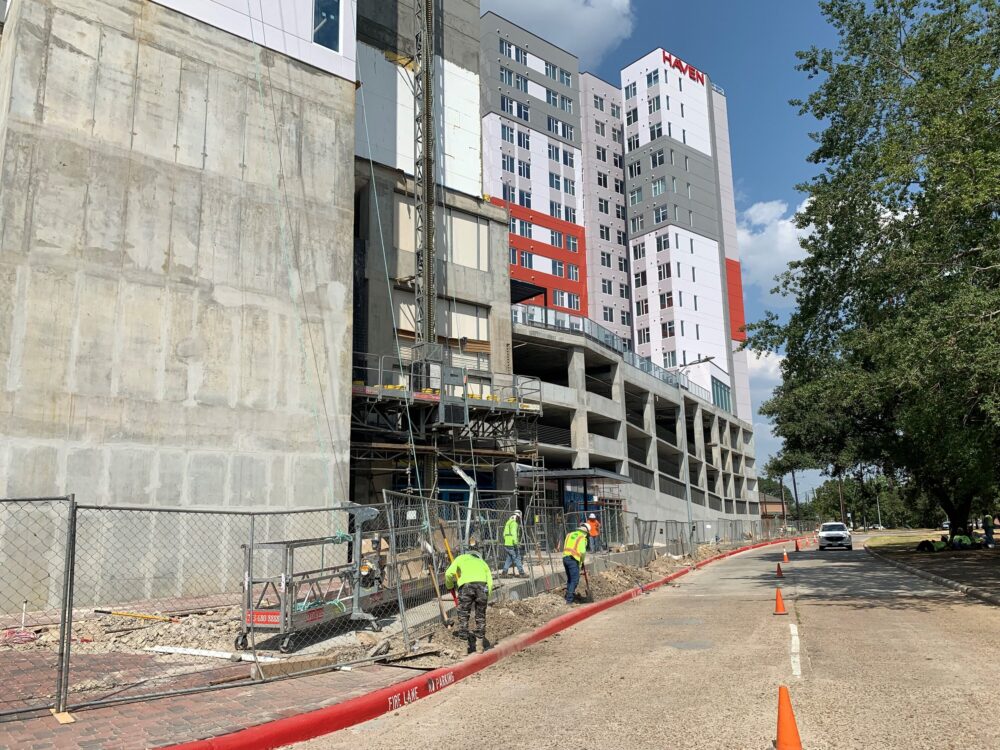 School started Aug. 21 at the University of Houston, where Dominique Jordan is attending classes in person for the first time after completing coursework virtually as a freshman last year. Her plan was to move in two days beforehand at a new high-rise apartment complex next to the campus, the Haven at Elgin.
But on Aug. 17, two days before her scheduled move-in date, Jordan said she received an email from the property management company saying the building was not ready and move-in would need to be pushed back to this Thursday. That did not happen either, though, with Jordan saying she was informed Wednesday that there would be another delay.
Now, after paying more than $900 for her August rent and about that much to stay in an on-campus hotel during the first week of school, Jordan is not sure when she'll get to move into her apartment. A friend at school has volunteered to put her up for the time being, and Jordan also has commuted about an hour back and forth to her family's home in Galveston.
"It's frustrating," she said Thursday. "I was going to be right across the street from campus. It was supposed to be a good start. It's really been a disappointment for me. The fact that I trusted this company and trusted this building was going to be ready on Aug. 19, they really just failed me. It's really affected my schoolwork and affected how I get to class every day."
A construction crew and officials from Houston Public Works were working Thursday afternoon at Haven at Elgin, a 17-story high rise with furnished apartments, a parking garage and rooftop pool located just north of the UH campus at 3719 Elgin St. A spokesperson for Houston Public Works said the apartment complex has not yet obtained a certificate of occupancy from the city, with building inspections ongoing.
Haven at Elgin, which is operated by national property management company Greystar, said in a statement it is working with the city to receive the approvals it needs to open. The new scheduled move-in date is Sept. 7, according to Jordan and another displaced resident-to-be, first-year UH law student Cassidy Howard.
"We have notified our residents about these recent developments, increased their compensation and apologized for the additional inconvenience," the complex said. "The unit furniture is in the process of being installed, and the remaining final inspections for occupancy have been scheduled."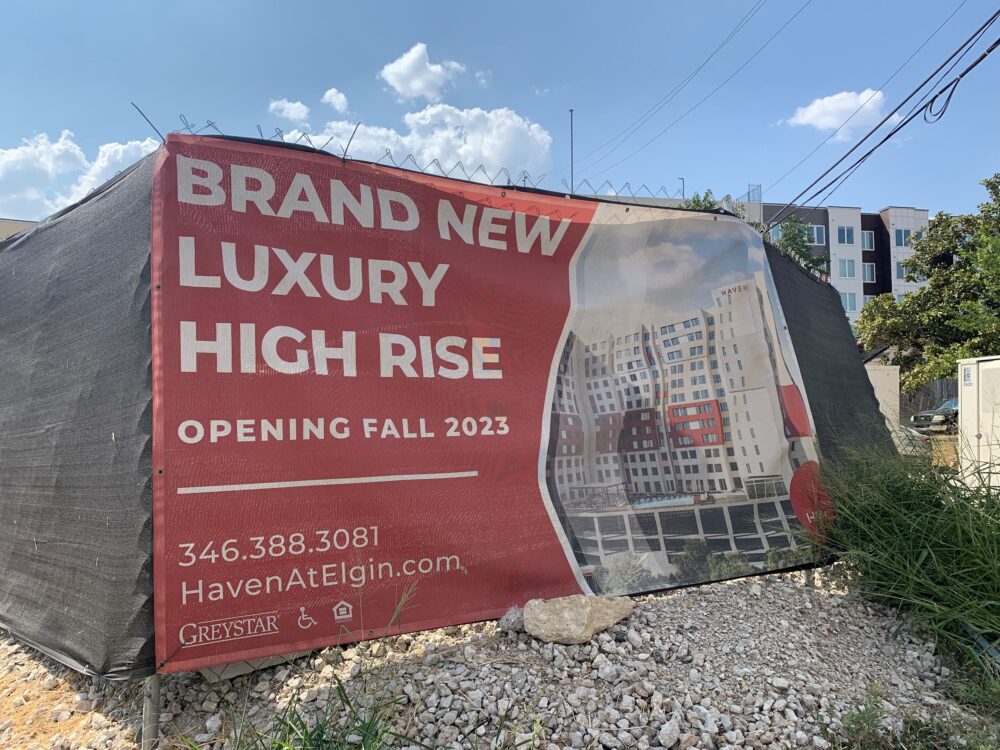 Jordan's mother, Angelina Gordon, said she was told by a property manager earlier this summer that all 650 or so units at the student-oriented complex had been reserved. Jordan said she and her four prospective roommates paid their August rent in full during the early part of the month – a total of $4,525 – for a five-bedroom apartment on the 15th floor.
Gordon said her daughter was offered two options by the apartment complex at the time of the initial delay – either $500 per week for two weeks to cover the cost of short-term housing, or a rent credit for the months of September and October. Jordan said took the latter option.
So did Howard, who said the property management company has now offered an additional $500 weekly stipend for residents who took that option, along with a "day for day rent abatement" until the building is ready for move-in.
Howard said she's been commuting from her family's home in Katy, a suburb west of Houston, which has been a hassle as well as "upsetting" since she's already paid more than $1,800 to move in to a one-bedroom apartment on the 16th floor at Haven at Elgin. She also said she's not holding out hope that she'll be able to move in Sept. 7, which is in the middle of a school week.
"It's looked the same. It looks like it's not going to be ready," Howard said. "I would say another month or so."
Jordan said she was told at one point she could get out of the one-year lease she signed, but when she inquired about that possibility Thursday, she said she was told by a property manager that the manager could not cancel the lease and Jordan needed to put her request in an email to the company.
Jordan said she now feels "stuck" and might just continue waiting until the apartment she already paid for is ready.
"I feel like we are one of the fortunate ones," Gordon, her mother, said. "It's not like she doesn't have a place to go, because I have a home in Galveston. But some of these students are truly homeless, because they came from out of state or came from Dallas or Lubbock, where this was a big move for them.
"And where are they? Are they in their cars? Were they able to find shelter somewhere? It's been a huge inconvenience, and it's really put a bad taste in our mouths dealing with Greystar and dealing with Haven. It wasn't handled professionally, nor was it organized."