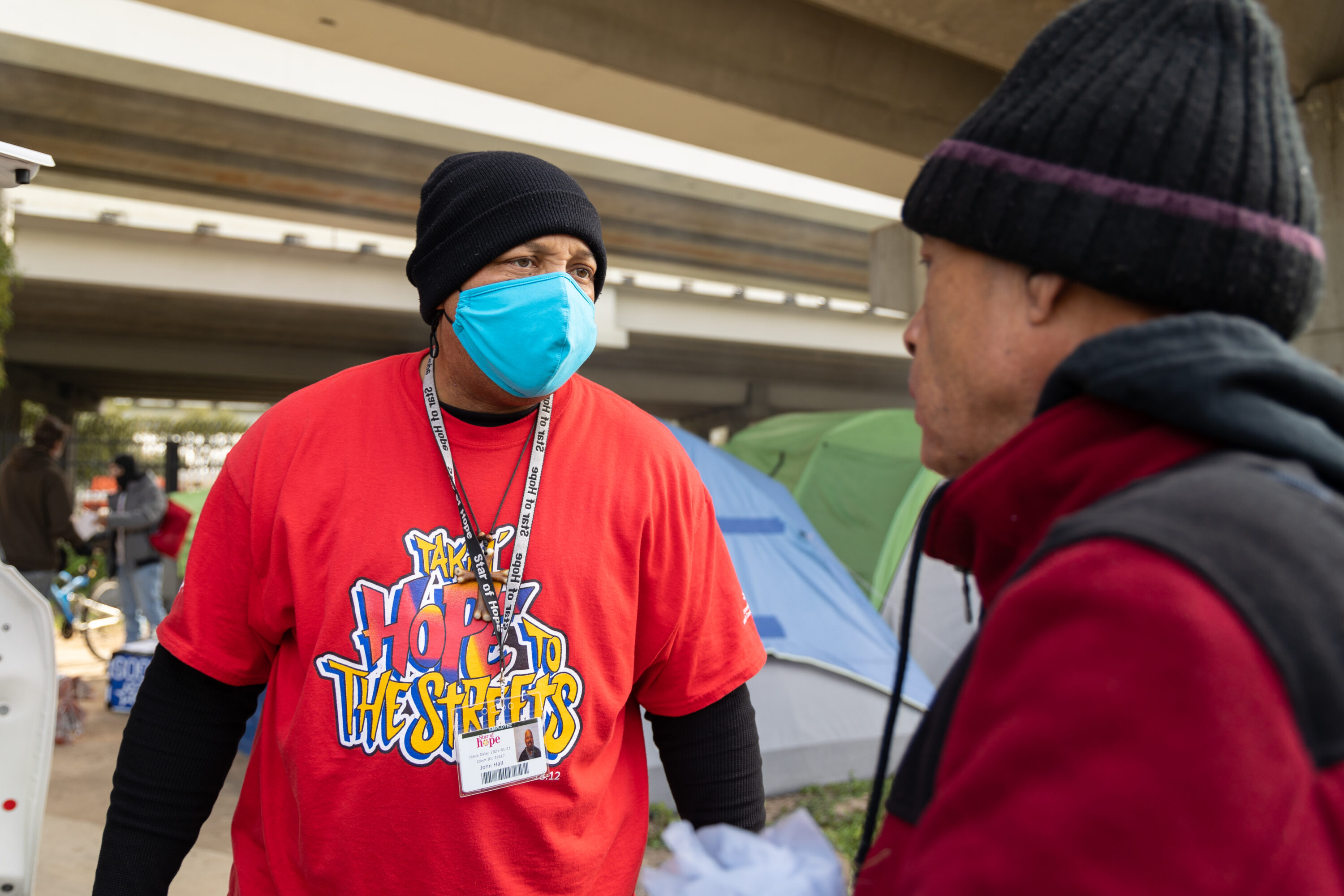 Houston-area homeless outreach groups have been taking to the streets to prepare the region's unhoused population for potentially life-threating cold.
In an email, a spokesperson for the Coalition for the Homeless said organizations from across the county have been "notifying people living unsheltered that inclement weather is headed our way, offering transportation to shelters and warming centers, and offering cold weather supplies when available."
"The Coalition is leading coordination efforts among homeless service providers, particularly street outreach and shelter providers, to ensure that we have thorough street outreach coverage ahead of the storm," the email read.
One of these organizations, Star of Hope, visited encampments near Minute Maid Park Wednesday morning to provide people with coats, blankets, and other essentials in order to get through the freezing weather.
"It's definitely a life-and-death situation," said Alan Jarman, an outreach case manager with Star of Hope. "We wanna step in and intervene and meet those immediate needs."
At the team's first stop, a line of about 20 people formed behind their van as they handed out snacks, toiletries, water and coats.
Among those in line was 52-year-old Stephen Tate, who lived in the area since June. He said he wasn't necessarily concerned about the weather, but was grateful for the additional help.
"They're here to help the homeless to survive," Tate said.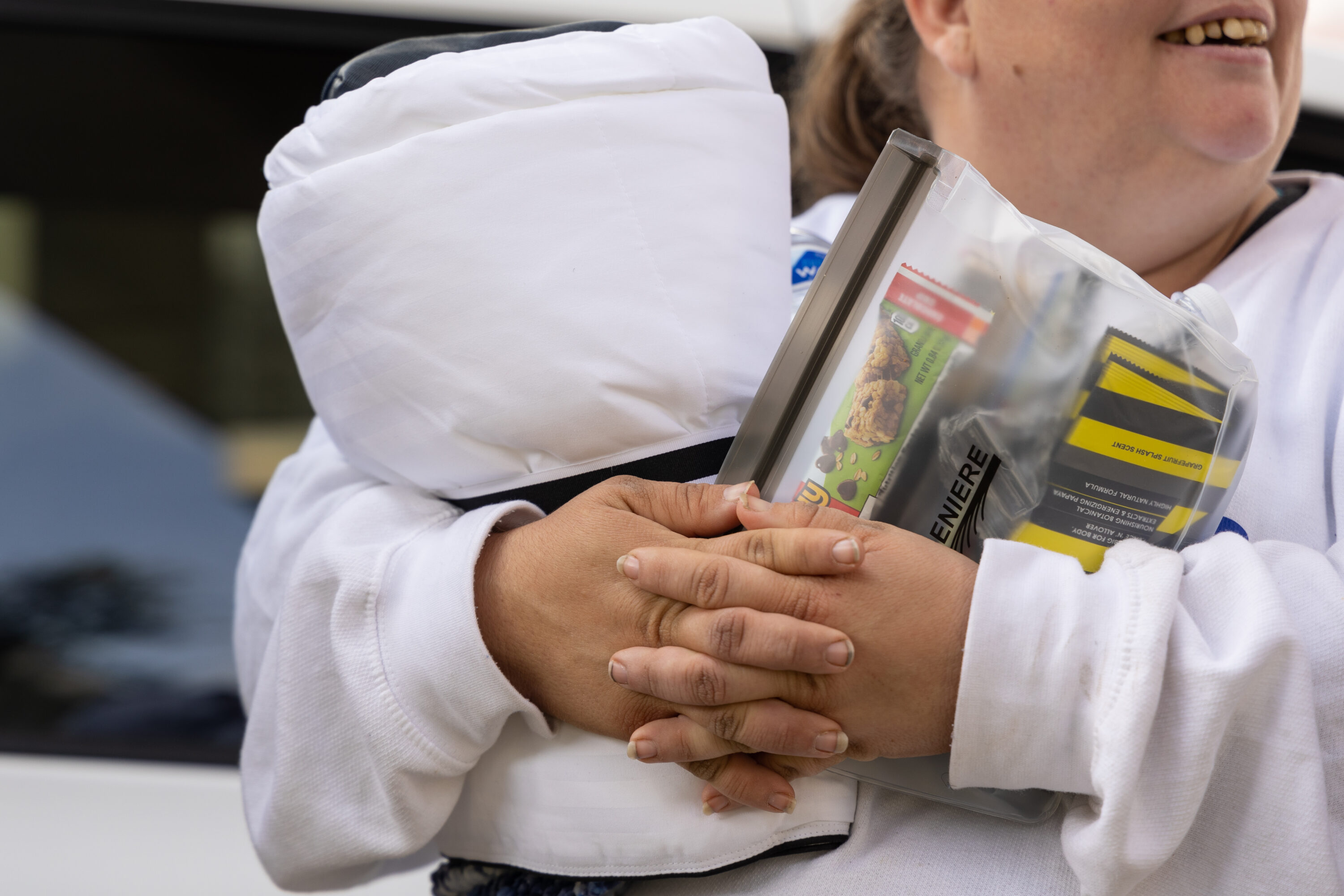 The effort was part of a week-long push to prepare thousands of unhoused individuals and direct them to resources like warming centers and shelters, according to Scott Arthur, the director of public relations for Star of Hope.
"There's a lot of mental illness, there's a lot of drug abuse, alcohol abuse," Arthur said. "These are the people we really want to hit today."
Along with citywide preparation against frigid temperatures, organizations like Covenant House Texas, located at 3412 Beulah St., will be accepting anyone experiencing homelessness into their building — even if the facility is at maximum capacity.
"We find areas that are safe for them to be," said Felicia Broussard, the chief development officer for Covenant House Texas. "We have emergency cots that we can bring out and put in common areas."
Broussard said they're anticipating being 30 to 40 people over capacity throughout the next few days, but added that they're equipped to provide both meals and extra clothing.
Additionally, the city is opening several warming centers across the city, opening at 3 p.m. on Thursday:
Fonde Community Center — 110 Sabine St, Houston, TX 77007
Acres Homes MSC — 6719 W Montgomery Rd, Houston, TX 77091
George R. Brown Convention Center, Hall B — 1001 Avenida De Las Americas
Moody Community Center — 3725 Fulton St, Houston, TX 77009
Lakewood Church will also open its doors Thursday at 5 p.m., along with the Houston Recovery Center — which will be available for HPD use only.