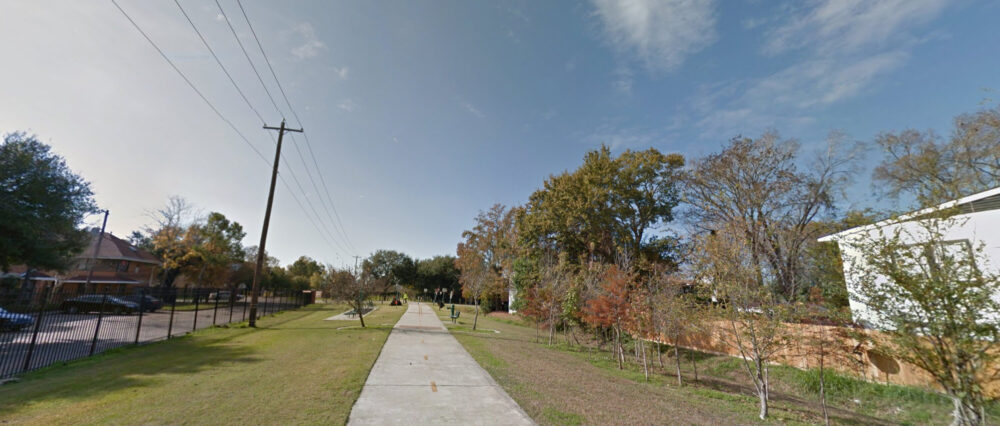 The Houston Housing Authority announced $150,000 will be used to renovate a hike and bike trail through Houston's Third Ward.
The Columbia Tap Trail is a four-mile hike and bike trail through Third Ward and the Cuney Homes community.
The Housing Authority is providing $50,000 according to its president and CEO, David Northern Sr. City officials are also donating to the renovation. Funding also will come from Councilmember Dr. Carolyn Evans-Shabazz, who represents District D. Her district and office provided $100,000 in donations for the funding.
"Other partners are announcing they're providing some efforts and resources also," Northern said. "And this is something that's very important to the Housing Authority and to the citizens of Third Ward in Houston overall."
Northern added that the trail has been used for illegal dumping, and it has become "an eyesore."
"It's been a lot of, I wouldn't say criminal activity, but mischief that's been going on in that area for some time," he said. "That kind of wear and tear has caused that section of the trail to not really meet the needs of the clients we're serving there."
The announcement coincides with the 39th annual National Night out, and Cuney Homes will be hosting its own event for the annual community day at the Cuney Homes Basketball Court at 4 p.m.
"Third Ward is a historical site. That property means so much to so many people," Northern said. "The issue is that it's a really aged site with a lot of repairs that's needed. So just looking toward this walk and bike trail to make improvements there, it just goes further to show the need for us to make improvements in the quality of housing in that area and I'm excited that we're embarking on this exciting initiative to do just that."