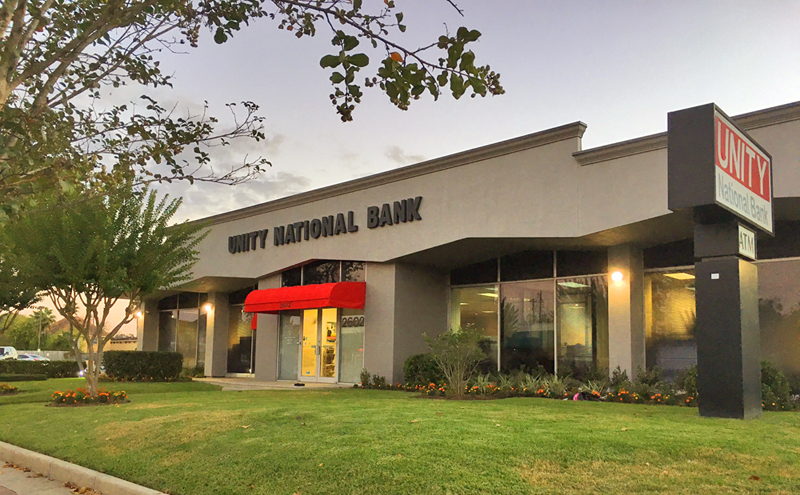 The only Black-owned bank in Texas is benefitting from a $50 million infusion from a Houston-based energy technology company.
Baker Hughes announced Monday that it made an investment into Unity National Bank, which is headquartered in Houston's Third Ward, through J.P. Morgan Asset Management's Empower share class program. The 2-year-old initiative includes Unity and 11 other minority- and diverse-led financial institutions across the United States and aims to advance racial equality by bringing new economic opportunities to underserved communities.
A spokesperson for Baker Hughes said the interest-bearing investment into the J.P. Morgan fund provided an opportunity for the company to marry its goals of "earning income on our liquidity with our supplier diversity and (diversity, equity and inclusion) programs."
"We have a responsibility to improve and support the communities in which we live and work," Nancy Buese, the chief financial officer for Baker Hughes, said in a news release announcing the investment. "As part of our commitment to increase supplier diversity and create lasting and sustainable change, this investment will enable Unity Bank to increase its offerings and drive meaningful impact within the communities it serves."
Unity National Bank, which was founded in 1963 and chartered in 1985, bills itself on its website as the only Black-owned banking institution in the state. Its primary location is at 2602 Blodgett St., with the bank also operating branches in Missouri City and Atlanta, Georgia.
The bank says online that its lending program is "geared toward helping to rebuild our community," with a focus on commercial loans and mortgage loans.
As a member of the Empower share class, Unity can offer J.P. Morgan's slate of money market funds to its customers. The program also gives corporate investors like Baker Hughes access to financial institutions that support their socioeconomic goals, such as Unity.
"Unity National Bank is honored and enthusiastic about our collaborative relationship with Baker Hughes via Empowering Change, facilitated and led by our mentor and shareholder, J.P. Morgan," Kwame Nkrumah Cain, who serves as general counsel and the head of strategic initiatives for the bank, said in the news release. "I truly believe that J.P. Morgan's and Baker Hughes' mentorship, guidance and partnership will assist us in transitioning our community development efforts for the next generation and enable us to enhance and support economic development in low- and moderate-income communities."
Baker Hughes nearly doubled its utilization of small and diverse businesses in 2022, according to the company. Also last year, the Baker Hughes Foundation announced a total of $1 million in grants for four Historically Black Colleges and Universities, including Texas Southern University in the Third Ward and Prairie View A&M University, which is northwest of Houston.