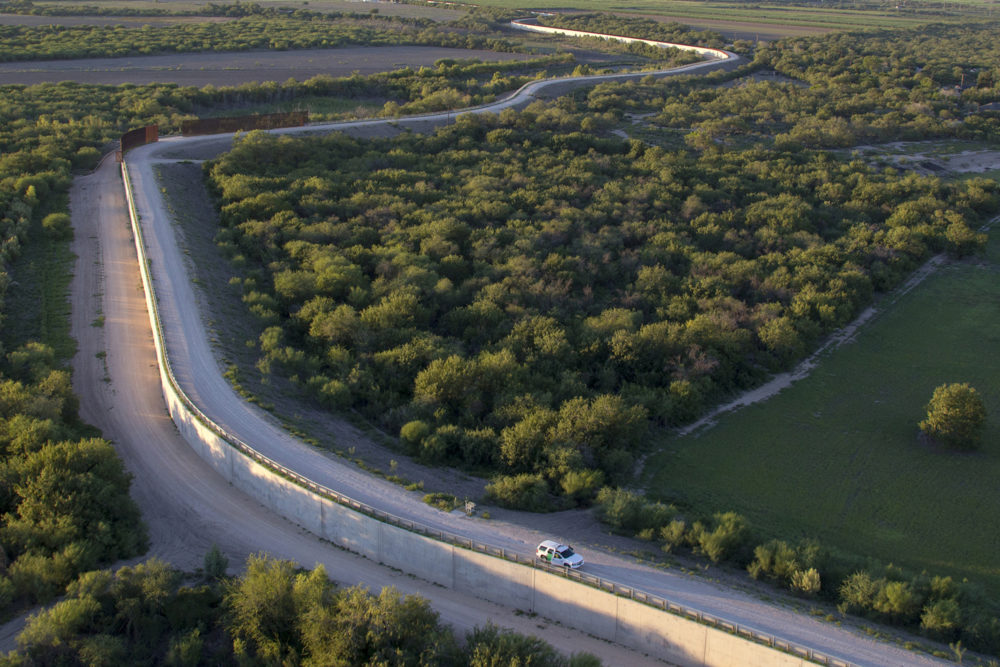 A group of Texas congressmen is concerned about plans for a section of the proposed border wall to cut through a federal wildlife refuge in the Rio Grande Valley.
Federal officials have told landowners and local officials that they plan to build on about 3 miles of the river levee that runs through the Santa Ana National Wildlife Refuge in Hidalgo County, the Associated Press reports. Private contractors and U.S. Customs and Border Protection have been preparing to build this first piece of the wall for at least six months, according to the Texas Observer.
In a letter Friday to Elaine Duke, the acting secretary of the Department of Homeland Security, the congressmen said that a wall cutting through the refuge "could do serious environmental and economic damage."
Joaquin Castro of San Antonio, Henry Cuellar of Laredo, Lloyd Doggett of Austin, Vicente Gonzalez of McAllen, Beto O'Rourke of El Paso, and Filemon Vela of Brownsville signed the letter. In it, they ask DHS to confirm the refuge as a border wall site and to respond to whether the build would comply with environmental reviews and regulations concerning endangered species and water use.
The Trump administration has proposed 60 miles of wall construction in the Rio Grande Valley. The U.S. House passed a budget proposal with $1.6 billion in funding to start construction in South Texas as well as 14 miles in San Diego.
The administration could waive environmental reviews and other laws to expedite construction in Texas, as it already has for San Diego. Construction on the first segment through the wildlife refuge is set to begin in November.