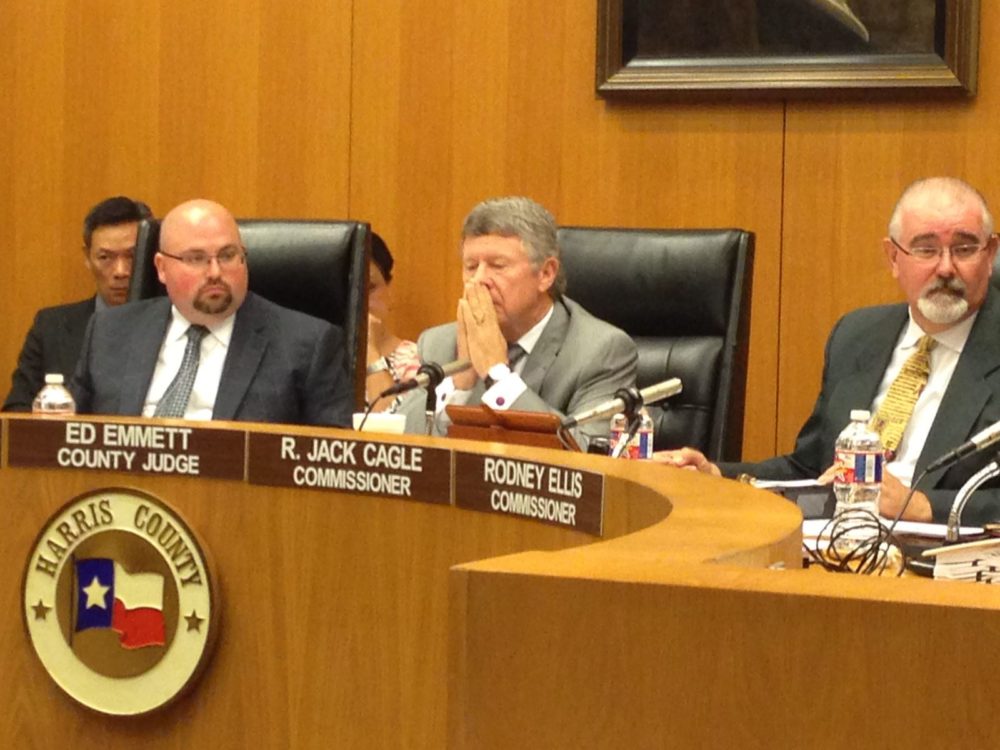 Harris County will not sue the State of Texas over SB4, the new state law that will allow members of law enforcement agencies to ask the public about immigration status and the Commissioners Court meeting got heated when the matter was discussed on Tuesday.
Immigration activists and elected officials urged the Commissioners to join the lawsuit against SB4.
Texas State Senator Sylvia Garcia was among those who voiced their concerns and told the Court, "[T]his bill cannot be implemented without racial profiling and that's what it will lead to."
Judge Ed Emmett acknowledged that, on a personal level, he shares some of the worries.
"Clearly, the show me your papers aspect of Senate Bill Four is a vast overreach," Emmett noted during the debate, which got heated when a member of the audience demanded that the Judge and the commissioners take action.
"If you do not lead now we will run you over and vote you out of office! You're on notice!" the woman told the Court as Emmett asked for her to exit the Court's chamber.
Towards the end of the meeting, Precinct 1 Commissioner Rodney Ellis proposed a motion to join the lawsuit.
At that moment, Precinct 2 Commissioner Jack Morman said he has "serious concerns" about SB4, but added that suing the state over it could set a "dangerous precedent."
Neither Emmett nor any other commissioner supported Ellis' motion and, ultimately, the Court didn't hold a vote about Harris County joining the litigation.
After the meeting, the Judge addressed the question and noted that "we're not even sure we can sue."
"Technically, the Legislature creates counties and abolishes counties. I mean, we are an arm of State government, so, it would be like kind of suing ourselves," Emmett added.
Several counties, including Bexar, El Paso, Maverick and Travis, have joined the lawsuit against SB4, which is supposed to go into effect on September 1st, although one of the goals of the litigation is to impede that.