Listen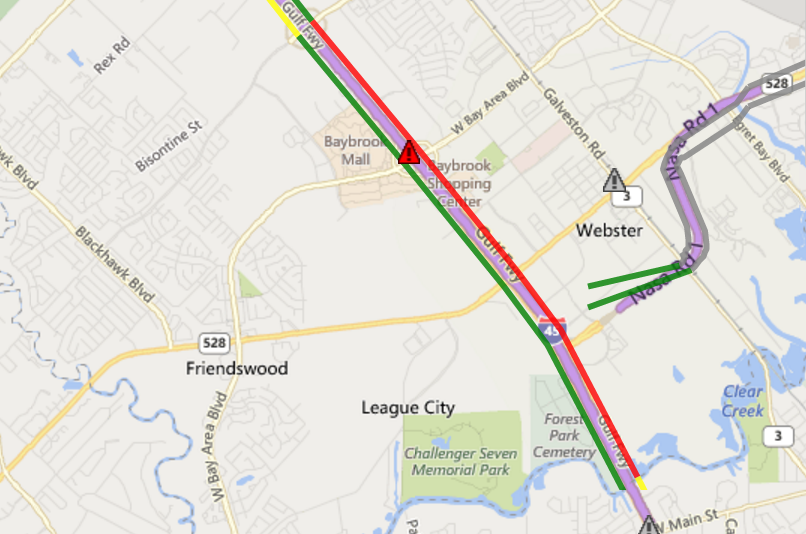 This weekend's work at Bay Area Boulevard is part of a larger project to widen the I-45 mainlanes from six lanes to ten.
TxDOT's Deidrea George says when the work is finished, the mainlanes will pass over the Bay Area intersection instead of going under the road.
"Once Bay Area Boulevard is complete it will be an at-grade intersection, which definitely goes a long way in increasing safety and reducing congestion in that area," explains George.
To do that work, TxDOT will have to shut down the mainlanes this weekend and drivers will have to detour. George says that's going to mean some big slowdowns.
"Basically all main lane traffic will be detoured to the frontage road," says George. "They will have to go through the Bay Area intersection."
TxDOT expects to wrap things up by 5:00 Monday morning.