Listen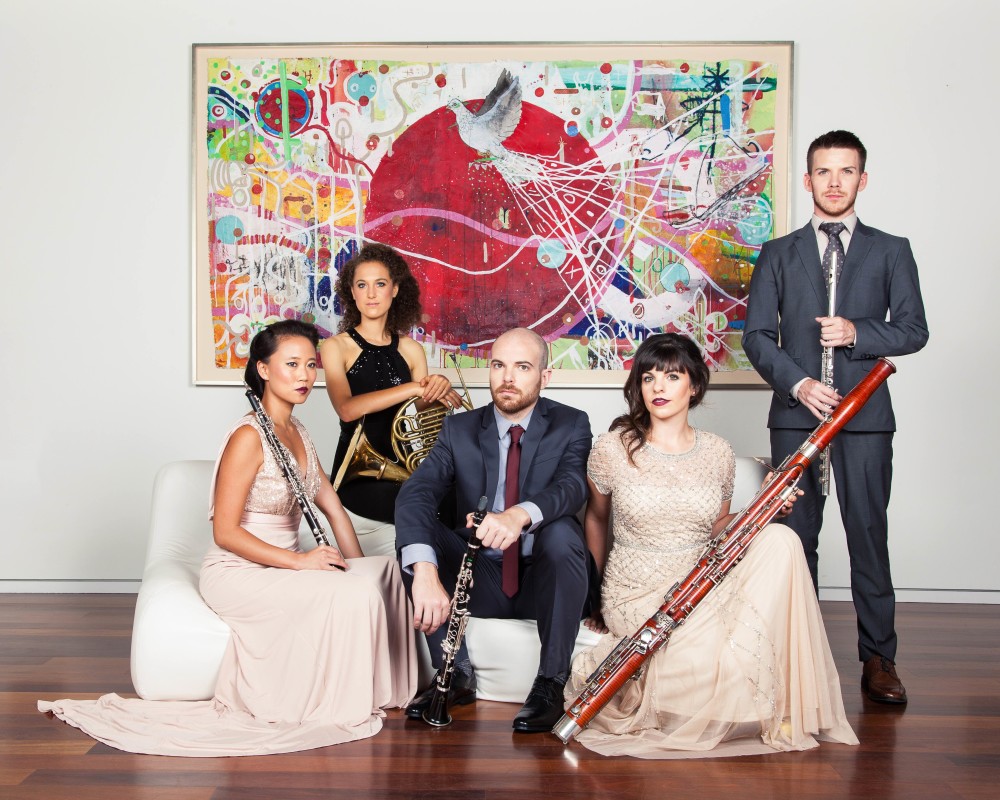 WindSync
WindSync has called Houston home since its inception six years ago. In that time they have gone from strength to strength winning national competitions, releasing CDs that often feature their own musical arrangements, and touring extensively both nationally and internationally.
This Saturday evening at the Hobby Center's Zilkha Hall, the five ensemble members will present a program that includes arrangements of music related to Shakespeare plays including Bernstein's West Side Story, Prokofiev's Romeo and Juliet and even Radiohead's "Exit Music (For a Film)."
As part of their educational outreach initiative, they will also be joined by dancers from Houston's HSPVA who have created choreography for WindSync's version of Stravinsky's Pulcinella Suite.
WindSync is featured on the cover of this month's Arts + Culture magazine. Read Chris Johnson's profile of the group here.
The five members joined Houston Public Media's St.John Flynn in the Geary Studio to talk about and play excerpts from their Something About a Rose performance.
Watch WindSync's Skyline Sessions performance and see a slideshow of their session here.