Listen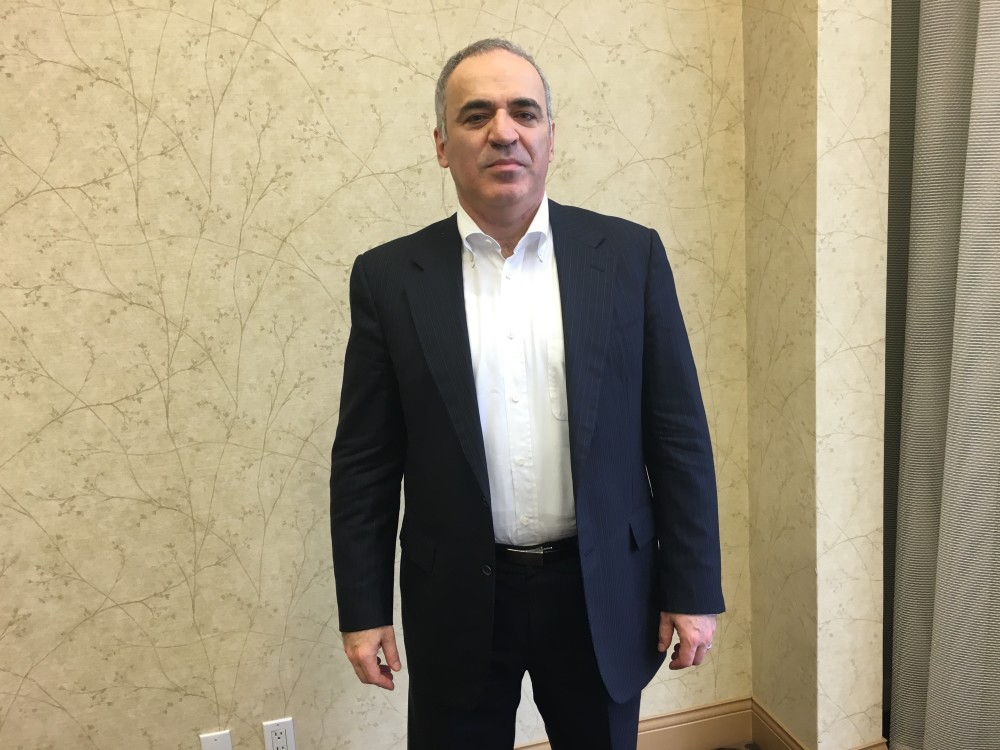 Garry Kasparov, former world chess champion and chairman of the Human Rights Foundation
Garry Kasparov, the former world chess champion and Russian opposition leader, will address a meeting of the World Affairs Council Houston this evening. Kasparov has been a vocal critic of Russian leader Vladimir Putin for more than a decade. He's currently on a tour promoting his new book, "Winter is Coming: Putin, Russia, and the Free World."
"The book has a few stories in it," Kasparov says. "It's about the rise and fall of Russian democracy. Not very long, but a sad story. It's about my personal experience as a witness and in many cases the participant of these events in Russia. And a most important part of the book is the role that the West played to democratize, or the role the West didn't want to play, in this development."
Kasparov says he'll use the talk to call for the U.S. to return its tradition of a bipartisan foreign policy, which he says is necessary in confronting threats to world peace.
The chess grandmaster ran a brief campaign for Russia's presidency in 2007, but was effectively barred from the ballot. He now serves as chairman of the nonprofit Human Rights Foundation, based in New York.