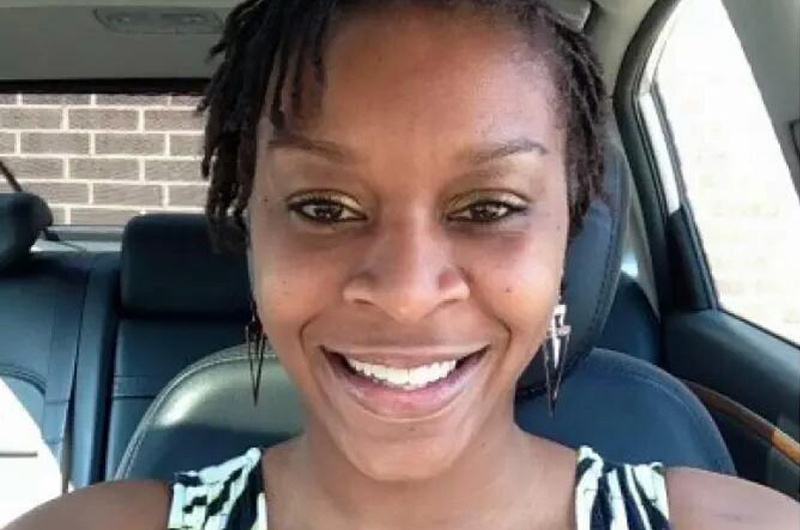 A Waller County grand jury will meet again Wednesday to continue considering charges in connection with the arrest and death of Sandra Bland.
Bland, a black woman from Illinois, was found hanged in a Waller County Jail cell on July 13, 2015, three days after being arrested during a traffic stop. Her death, ruled a suicide, galvanized loved ones, social justice organizations and critics across the country, raising questions about race and policing, jail safety standards and mental health awareness.
In December, the grand jury decided not to indict anyone for Bland's death. But the door remains open for other charges, special prosecutor Darrell Jordan said, though details of what the grand jury is examining are confidential.
Unclear is the fate of Department of Public Safety trooper Brian Encinia, the officer who stopped Bland in Prairie View. Dashboard camera footage shows Encinia and Bland in a heated argument before the two struggled as she was arrested. DPS chief Steve McCraw has said Encinia violated several protocols when engaging Bland, but the agency and the trooper's attorney say they are immune to a federal lawsuit under the 11th Amendment. Encinia remains on administrative duty.
Bland's mother, Geneva Reed-Veal, is suing Encinia, the Department of Public Safety, Waller County and two jailers who interacted with her daughter, claiming that Bland was denied her constitutional rights, which led to her death. The wrongful death case, filed in federal court in Houston, is set for trial in early 2017.
State lawmakers monitoring the case have asked for calm as the grand jury meets.
Sen. Royce West, D-Dallas, said he understands the Bland family's frustration over transparency during the grand jury process but added that the panel and the prosecutors have racial diversity.
Sen. Rodney Ellis, D-Houston, said in a statement that Waller County and the state should review the "systematic problems" that led to Bland's death and look for policy solutions.
"This includes police training in de-escalation techniques and community policing. It means policies like pre-arrest and pre-trial diversion, prohibiting arrests for minor offenses like Class C misdemeanors, and encouraging greater use of Texas' cite-and-release statute," he said. "It means protecting defendants' constitutional rights by appointing counsel at the earliest stages and expanding and funding public defender offices."
This article originally appeared in The Texas Tribune at http://www.texastribune.org/2016/01/06/waller-county-grand-jury-reconvene-over-bland-case/.