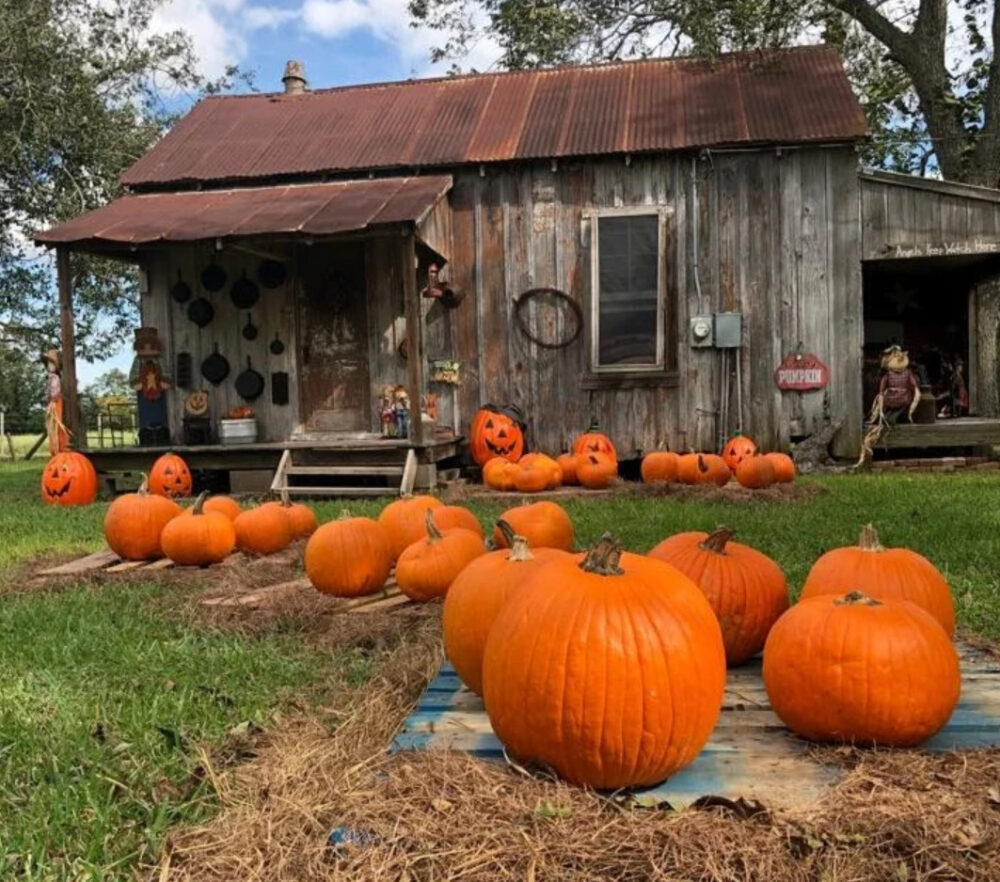 It's October in Houston, which means the weather should start cooling off and it's time to come up with costumes and decorate for Halloween.
Families can pick out pumpkins, play outdoors and take plenty of fall photos at a variety of pumpkin patches around the Houston region. Some serve as church fundraisers and others coincide with annual fall festivals that feature several other kid-friendly activities and attractions.
In the spirit of Halloween, here are 13 pumpkin patches in the city and surrounding areas where you can make your picks and take some pics.
510 Chisolm Trail in Simonton
Pumpkins can be purchased by the pound from 9 a.m.-4 p.m. every Saturday and Sunday through Nov. 19, when several varieties and photo opportunities will be available. The $28.64 cost of admission for ages 3 and older also includes access to "Farm Funland," which include a hay rides, train ride, playground, animal encounters and lots of other activities.
13403 Cypress N. Houston Rd. in Cypress
Admission is free to this pumpkin patch on the front lawn of Cypress Methodist Church, which uses the proceeds from pumpkin sales for youth missions and ministries. It is open from 10 a.m.-7 p.m. daily during the month of October, when some pumpkin-decorating events and a movie night also are planned.
FM 362 and Morrison Road in Brookshire
In addition to picking out pumpkins at this annual festival west of Houston, visitors can explore an 8-acre corn maze, see barnyard animals and take part in train rides and a variety of activities and games. Dewberry Farm is open during October from 5-11 p.m. every Friday, 10 a.m.-11 p.m. on Saturdays and 10 a.m.-10 p.m. on Sundays. The lights and jack-o-lanterns come on at 7 p.m. for "BOOriffic Nights." General admission is $34.95 for ages 3 and older.
FROBERG'S FARM & COUNTRY STORE
3601 West Hwy. 6 in Alvin
The annual fall festival runs through Nov. 5 at Froberg's, where visitors can check out a pumpkin patch and flower field, walk through a corn maze, race plastic ducks and ride a "bee coaster," among other activities. The entry fee is $15 per person. The farm is open from 9 a.m.-5:30 p.m. on weekdays and Sundays and from 9 a.m.-7:30 p.m. on Saturdays as well as during the week of Oct. 16-20.
17410 Clay Rd. in Houston
Halter Inc.'s 19th annual pumpkin patch serves as a fundraiser for the nonprofit organization, which provides animal therapy to special needs children and families. The patch utilizes all 30 acres on the property and will be open from noon-5 p.m. every Saturday and Sunday during October. Admission is $10 for ages 3 and up and includes access to a haunted trail, pony rides, petting zoo and maze. Pumpkins are available for purchase along with snacks, drinks and confetti eggs. Parking is $5 per vehicle.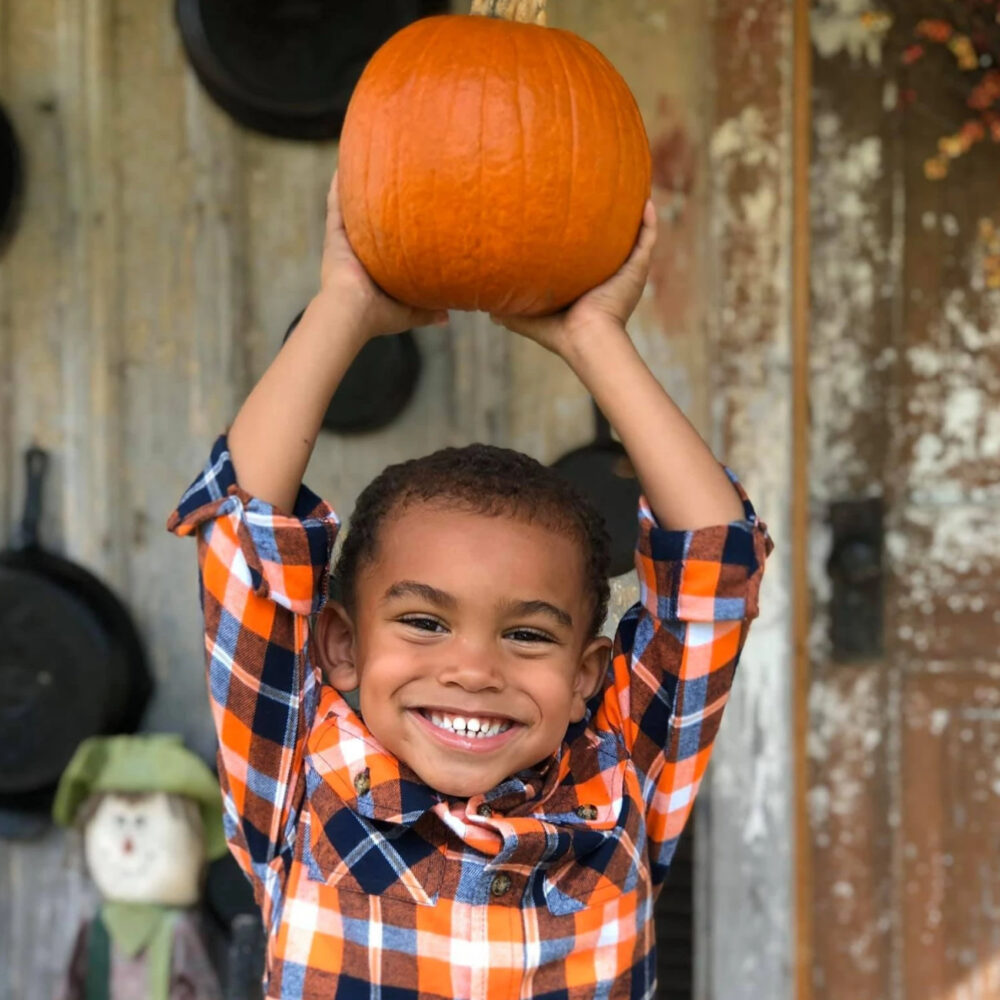 HORIZON BAPTIST CHURCH PUMPKIN PATCH
2223 FM 1092 in Missouri City
Admission is free for this annual pumpkin patch southwest of Houston, where pumpkins will be sold every Wednesday through Sunday until Halloween or until they run out. It is open from 3 p.m. until dusk Wednesday through Friday, 10 a.m.-dusk on Saturday and 12:30 p.m.-dusk on Sunday. "Family Night at the Patch" is from 5-8 p.m. every Friday and will include food and activities, and Horizon Baptist Church also has a fall festival planned for 11 a.m.-3 p.m. Oct. 7. Pumpkin sales benefit the Fort Bend Rainbow Room, which serves abused and neglected children and adults.
23501 Macedonia Rd. in Hockley
Visitors to the Oil Ranch can milk cows, ride ponies, play miniature golf and take train rides and hay rides. The property northwest of Houston also will be dotted with pumpkins through Oct. 31. It is open to the public every weekend during October, with operating hours of 10 a.m.-3 p.m. Fridays, 10 a.m.-5 p.m. Saturdays and noon-5 p.m. Sundays. Tickets are $19.95 on weekdays and $23.95 on the weekends, and the price of admission includes a free pumpkin for children 12 and younger. Larger pumpkins will be available for purchase while supplies last.
3203 FM 1960 East in Humble
This petting zoo northeast of Houston turns into a pumpkin patch during October, when it is open from 10 a.m.-5 p.m. every weekday and 10 a.m.-6 p.m. on weekends. Tickets are $18.65 for ages 18 months and older, and the price includes activities such as train and pony rides as well as a free pumpkin for children. A small snack bar is on hand, and outside food and non-alcoholic drinks are welcome. Discounts are available for military and first responders.
7632 Spring Cypress Rd. in Spring
Halloween also is a thing at this Christmas tree farm north of Houston, which is open from 4-7 p.m. Fridays and 10 a.m.-7 p.m. Saturdays and Sundays during the month of October. Admission is $10 for ages 3 and older. Pumpkins and attractions, including a corn maze, petting zoo, bounce house, slides and rides, cost extra.
9963 Poole's Rd. in Montgomery
Venture north of Houston for a pumpkin patch and much more at this annual fall festival, which is open from 10 a.m.-6:30 p.m. every Saturday and Sunday through Nov. 5. Visitors can pick out pumpkins and flowers, watch pig races, explore a corn maze, interact with farm animals, shoot apple blasters and enjoy a variety of games, rides, treats and eats. Tickets are $21.95 for ages 3 and older, and they must be purchased online.
2535 East Broadway in Pearland
Photo opportunities abound at St. Andrew's Episcopal Church, which is converting its property into a pumpkin patch for the 25th year. It is open every day through Oct. 31, with operating hours from noon-8 p.m. Monday through Thursday and 10 a.m.-8 p.m. Friday through Sunday.
ST. PHILIP'S UNITED METHODIST CHURCH
5501 Beechnut St. in Houston
This pumpkin patch in southwest Houston is open from 3-7 p.m. on weekdays and 9 a.m.-7 p.m. on weekends through Oct. 31. Admission is free, and pumpkin prices range from $1 to more than $40 depending on size. There are a few special events coinciding with the pumpkin patch, including "Pumpkin Carving + Movie in the Patch from 5-8 p.m. Oct. 21.
3905 FM 1301 in Wharton
Admission and parking are free at this family-owned pumpkin patch in Wharton, which is about a one-hour drive southwest of Houston. It is open from 9 a.m.-7 p.m. every Saturday and Sunday during October and provides photo opportunities along with some games for kids. Pumpkin prices range from $5-$25, and visitors are encouraged to wear fall attire or Halloween costumes.