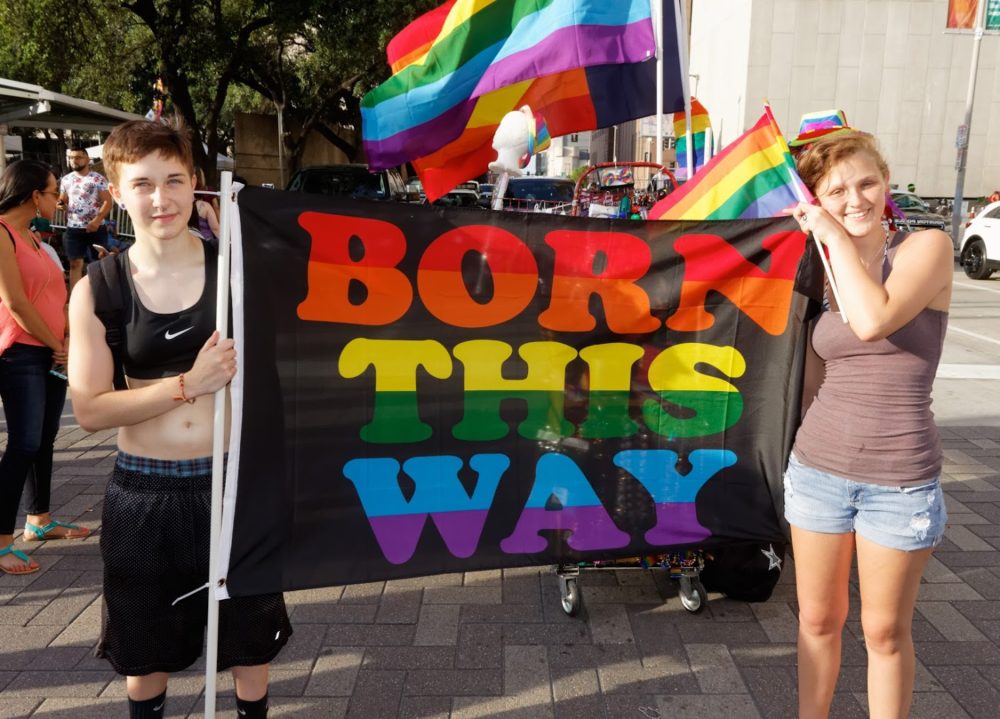 Hundreds of thousands of people are expected to gather in Downtown Houston on Saturday night to celebrate equality, expression, inclusion and love in all its diverse forms.
The Official Houston LGBT+ Pride Parade is scheduled for 7-11 p.m. Saturday and is open to the public and free to attend. The parade will start at the intersection of Bagby and Lamar streets, proceeding east on Lamar, north on Smith Street, east on Walker Street and south on Milam Street before ending at Milam's intersection with Pease Street.
This year's theme for the 45th annual Pride parade is "All we need is love." Hundreds of floats are expected to participate in the parade, which will be livestreamed online by Houston television station ABC13.
"The parade has grown tremendously," said Pride Houston 365 president Kendra Walker, whose nonprofit organizers the parade. "It's seeing others like you excel and be proud of themselves and their own successes, marching with you."
The marshals for this year's parade are as follows:
Honorary marshals: David Andrew Edmonson; The Normal Anomaly Initiative, Inc.
Honorary trendsetter: Cameron Samuels
Female-identifying: Margarita Perez Frinsco
Male-identifying: Jeffrey Campbell
Gender nonbinary/gender nonconforming: Ethan Ganz
Ally: Harris County Attorney Christian Menefee
The parade is one of four events Pride Houston 365 is hosting as part of Pride Month. The other three are all at Rise Rooftop, 2600 Travis St. Suite R, where there will be a Thursday night fashion show featuring LGBTQIA+ designers, models and DJs; an adults-only party Friday night that is geared toward women; and an adults-only Parade afterparty on Saturday night.
The nonprofit is not holding its annual Pride festival this year, citing financial factors as well as safety concerns after last year's event was marred by heat-related illnesses and capacity issues. Pride Houston 365 plans to bring the festival back in 2024.
A handful of other Pride-related events are scheduled for this weekend around the Houston area. Parade organizers also encourage community members to patronize the LGBTQ-friendly restaurants and bars in the Montrose neighborhood.