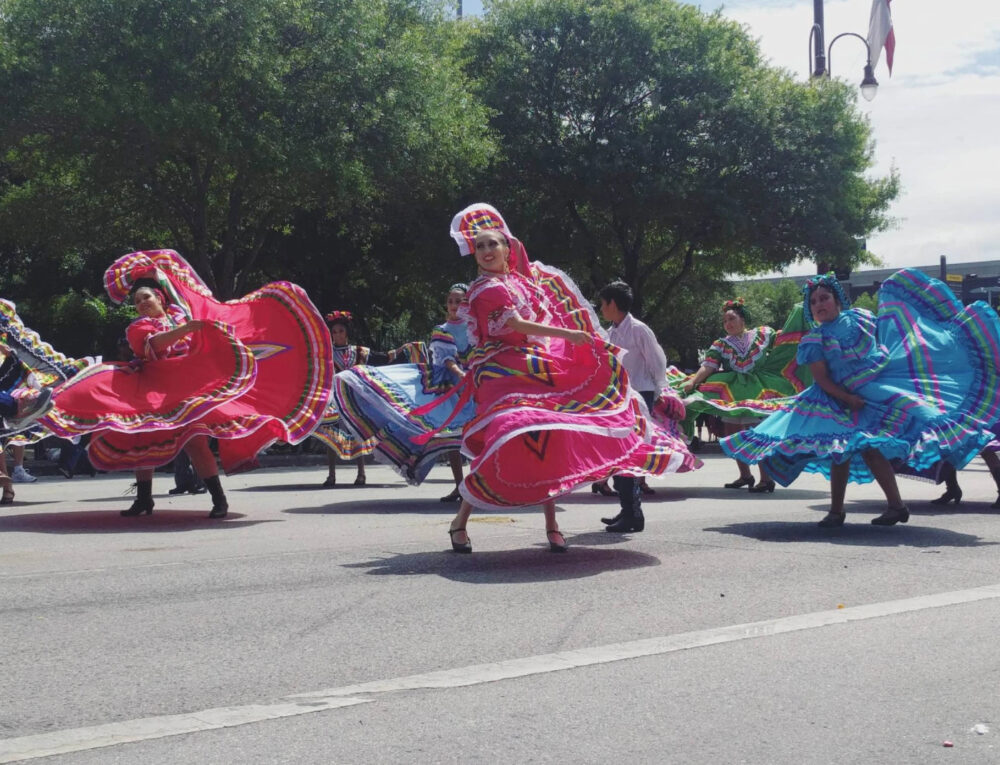 A parade on Cinco de Mayo has historically been the biggest fundraiser of the year for a Houston chapter of the League of United Latin American Citizens (LULAC), which uses proceeds from the event to provide scholarships to young community members and support the local councils it oversees.
But the annual parade in Downtown Houston, which first was held in 1994, was scrapped each of the last three years because of concerns related to the COVID-19 pandemic. That created a challenge for LULAC District VIII, which puts on the Houston parade in celebration of Hispanic heritage and culture and oversees more than a dozen member councils in the Houston area.
The Cinco de Mayo parade is back this year, having been scheduled for 10 a.m. May 6, the day after the holiday. And its return is "long overdue," according to District VIII director Al Maldonado.
"We're just excited to be back on track and put this parade back on the map and show our culture and heritage to the city and community at large," Maldonado said. "We're ready to be active again and just get things back to normal as much as possible."
LULAC is a national civil rights organization that aims to advance economic prosperity, political influence and education among the Hispanic population in the United States while also helping to meet its housing and healthcare needs. Hispanics account for about 45 percent of the Houston-area population, according to Maldonado, who said that represents a drastic increase since he grew up in the city during the 1960s and '70s.
Participation in Houston's Cinco de Mayo parade had grown to more than 100 organizations before the onset of the pandemic in 2020, according to Maldonado, who said the local LULAC district hopes to fill about 75 to 80 percent of those spots for this year's parade, which will be televised locally on ABC13. The application deadline to be in the parade is April 24, with entry fees starting at $100 for small businesses and nonprofits, while Maldonado participation is free for entities such as schools and youth sports organizations.
Maldonado said hopes to see thousands of parade watchers as well. Attendees are welcome to bring lawn chairs to sit and watch a variety of Hispanic-themed dances and musical performances that will be part of the parade, which will start at Texas Avenue and Hamilton Street next to Minute Maid Park before going around part of the ballpark and ending up a few blocks to the northeast at the intersection of Hamilton and Franklin Street.
There will be free parking for parade participants and volunteers in Minute Maid Parking Lot C, 2208 Preston St., where parade attendees can park for $5 cash.
"Hopefully it'll be a good day," Maldonado said. "We've had only one washout in all the years we've hosted the parade, so hopefully it'll be another good day."
For more information about Houston's Cinco de Mayo parade and to apply to participate, visit the website for LULAC District VIII.