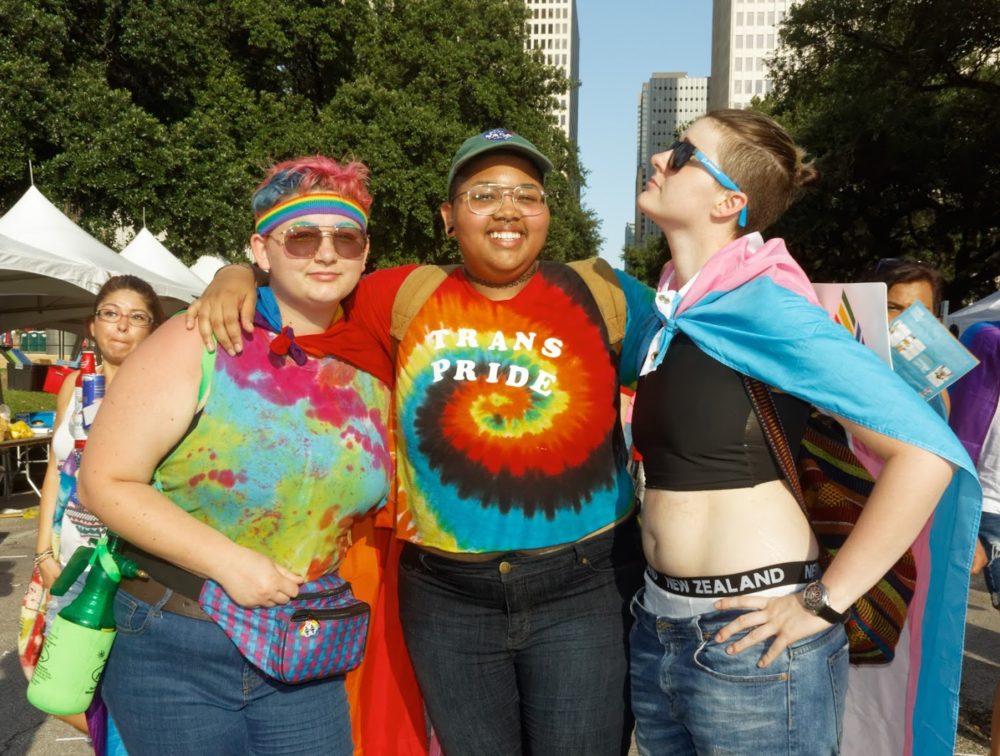 The organization behind Houston's annual LGBTQIA+ pride celebration announced it will only host a parade this year and not its usual festival, citing financial factors as well as safety concerns after last year's event was marred by high heat and capacity issues.
"There are lot of factors at play," Pride Houston 365 wrote in a weekend Instagram post. "Pride Houston is dedicated to renewing the trust of the Houston LGBTQIA+ community."
Pride Houston 365 did not immediately respond to a Monday afternoon request for further comment.
The organization also wrote on Instagram that the parade, historically held in June in the Montrose area before moving to Downtown Houston a few years ago, will not move back to Montrose.
The nonprofit did not say when and where exactly this year's pride parade would be held, adding that more details would be announced soon.
"Pride Celebration cannot and will not be moved back to Montrose," the organization wrote, adding that 850,000 people attended last year's parade. "Montrose would have to completely shut down to accommodate them. The Montrose residents will not allow this and the City of Houston will not permit it."
In its Instagram post, the organization cited increased costs that have outpaced what it receives in sponsorships as another reason for scaling back this year, saying its expenses for security, insurance and marketing in 2022 were about three times higher than when the event was previously held in 2019. Pride Houston 365 also cited its ongoing lawsuit against former executive director Lorin Roberts, whom the organization sued in July 2021 and accused of fraud, embezzlement and breach of fiduciary duty, among other claims, as a contributing factor to its financial constraints.
Pride Houston 365 also said there will be a need for increased safety measures and emergency personnel as it plans to bring back a festival in 2024. With high temperatures being a factor, the organization said the Houston Fire Department treated 106 people for a variety of ailments at the 2022 festival, with 12 having to be transported to hospitals. The city also decided to restrict attendance at one point, according to the nonprofit.
"Pride Houston is committed to a safe and accessible celebration for all," the organization wrote in its Instagram post. "We have some big plans coming in 2024, but in order to get there, we need to take time to prepare."