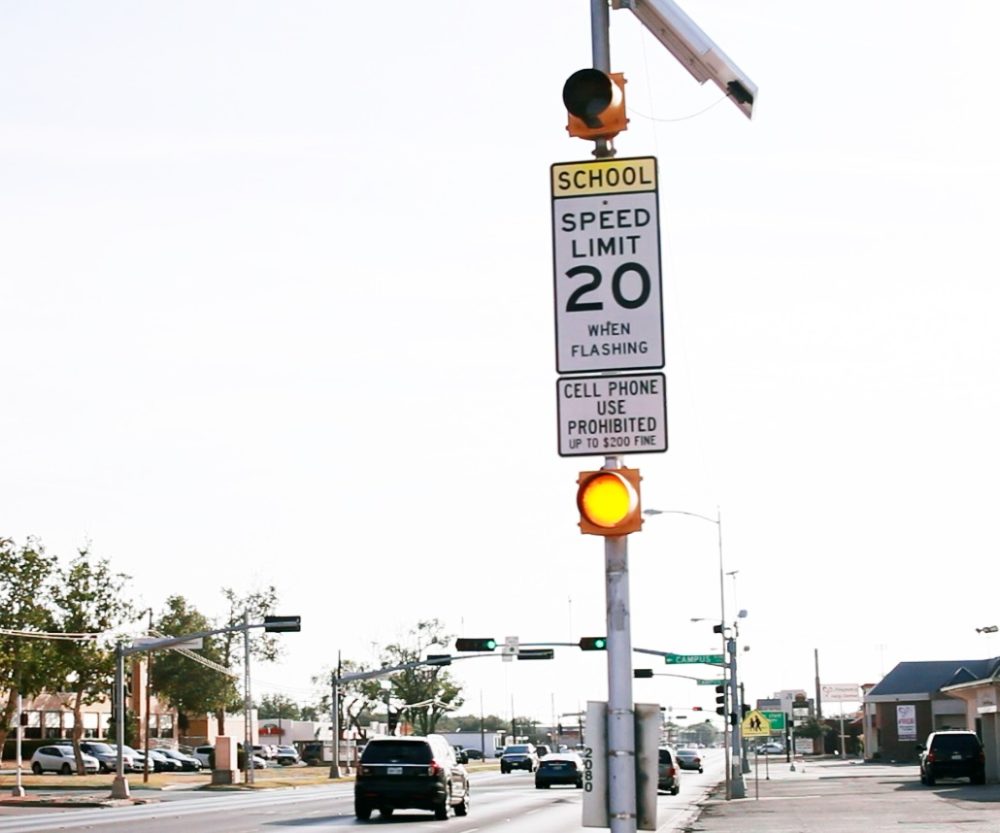 Houston-area high schools are getting increased safety measures as the result of a new law. Texas House Bill 1263, sponsored by State Representative Senfronia Thompson, went into effect September 1 and it requires all high schools to install school zone signage.
Prior to the bill, Houston Public Works only required signage for elementary and middle schools. During the City of Houston's Transportation, Technology, and Infrastructure (TTI) Committee meeting on Thursday, members from public works gave a presentation on the law and what it means moving forward.
"Teamwork and communications with schools and law enforcement are essential values needed to ensure safe routes are created and maintained for student travel, " said Janice Lakey, Houston Public Works Community Outreach Coordinator.
An updated ordinance will be headed to city council's agenda this month for approval. Some additional changes to the ordinance will be signage on all streets, not just major thoroughfares and streets with 5,000 vehicles or more. Flashing beacons will be available upon request and evaluation.
According to Houston Public Works, the department had to change its policy regarding the flashing beacons in school zones due to limited resources, prolonging the wait time for repairs and installations.
"It will take six months to a year to get the pole replaced (flashing beacons)," said the City of Houston's Traffic Engineer, Khang Nguyen. "Our first order of priority is to get all the schools established, go back and evaluate them."
Greater Houston has a total of 562 public schools and 165 private schools across 12 districts. Among the 1,700 school speed zones, there are 7,000 reduced speed zone signs and 1400 flashing school beacons.
The City of Houston released its Vision Zero Back to School Traffic Safety Tips last month. The report stated since 2017, there were 1,509 reported crashes involving school buses and 327 crashes in school zones. According to the Texas Department of Transportation, In 2022, there were 746 accidents in Texas school zones resulting in 23 serious injuries.
District C Council Member Abbie Kamin says some neighborhoods in her district like the Heights have been pushing for signage.
"One of the things I heard when I was last there was how desperately parents would like a school zone along Heights High School," she said.
38 high schools have applied for signage and it could take about eleven months to put up all the signs. The schools include:
HISD

Austin

Carnegie Vanguard

Challenge Early College

Chavez

DeBakey

East Early College

Eastwood Academy

Energy Institute

Furr

Harper DAEP

Heights

Houston Academy International Studies

Houston Math Science and Technology Center

Jones Futures Academy

Kashmere

Lamar

Law and Justice

Liberty

Long

Madison

Mickey Leland

Milby

North Forest

North Houston Early College

Northside

Scarborough

Sharpstown

Sharpstown International

South Early College

Sterling

Waltrip

Washington

Westbury

Westside

Wheatley

Wisdom

Yates

NEW CANEY

West Fork