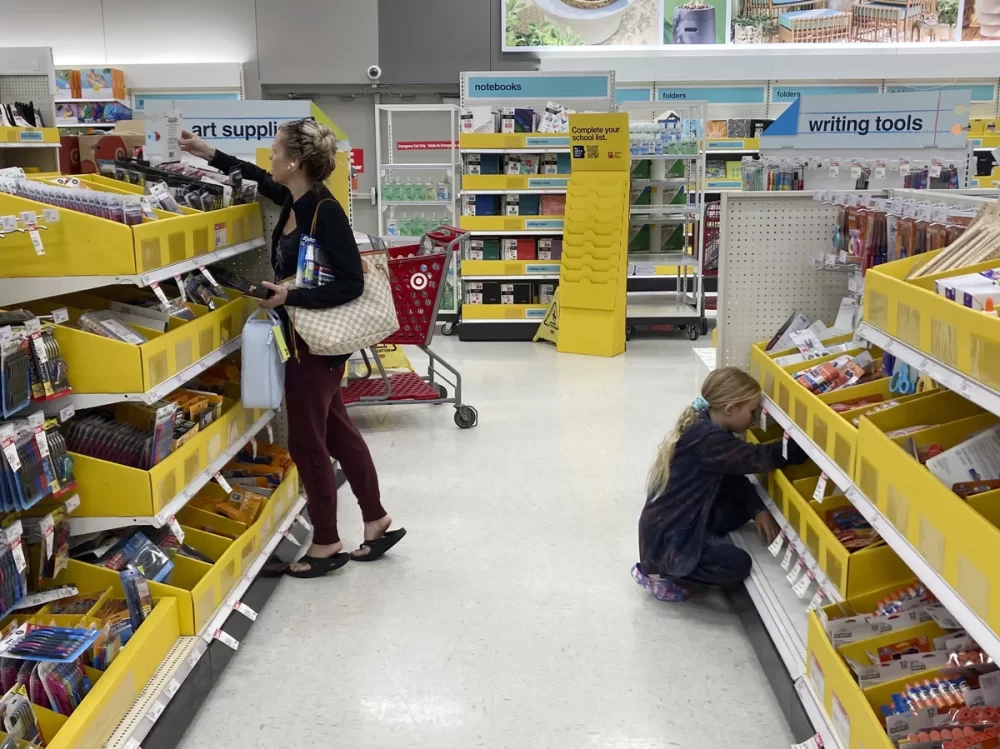 Friday marks the start of this year's tax-free weekend in the state of Texas. It coincides with back-to-school shopping for many Houston families, for whom the bill may be higher than ever.
Nationwide back-to-school spending is expected to reach an all-time high of $41.5 billion this year, shaking out to around $890 per household, according to the National Retail Federation.
For college students and their families, back-to-school costs are estimated to reach an average of over $1,300 per household, on top of tuition.
This weekend, Texans are projected to save $136 million on back-to-school shopping, due to the sales tax holiday.
However, to account for inflation, Harris County Commissioner Rodney Ellis said more relief is needed.
"When this bill passed in 1999, $100 was equivalent to about $183 [today]," said Ellis, who served in the Texas legislature at the time the bill establishing tax-free weekend was passed.
"Kids need electronic devices in classrooms, which cost hundreds of dollars," Ellis said at a press conference Thursday.
Ellis also criticized the current state legislature for its focus on property tax relief, saying more expansive sales tax reform would more equitably serve low-income Texans. The top 20 percent of earners in Texas pay three percent of their income in taxes while the bottom 20 percent of earners spend 13 percent of their income on taxes.
"A large percentage of people in Texas don't own property; they rent. Out of that property tax relief bill, they get nothing," he said. "If Texas lawmakers want true tax relief that helps everyone, they should decrease the burden on the state's regressive sales tax system, which hits our poorest Texans the hardest."
The tax-free holiday runs from Aug. 11 through Aug. 13 and applies to items such as clothes, footwear and school supplies. Additional details about tax-free weekend can be found here.