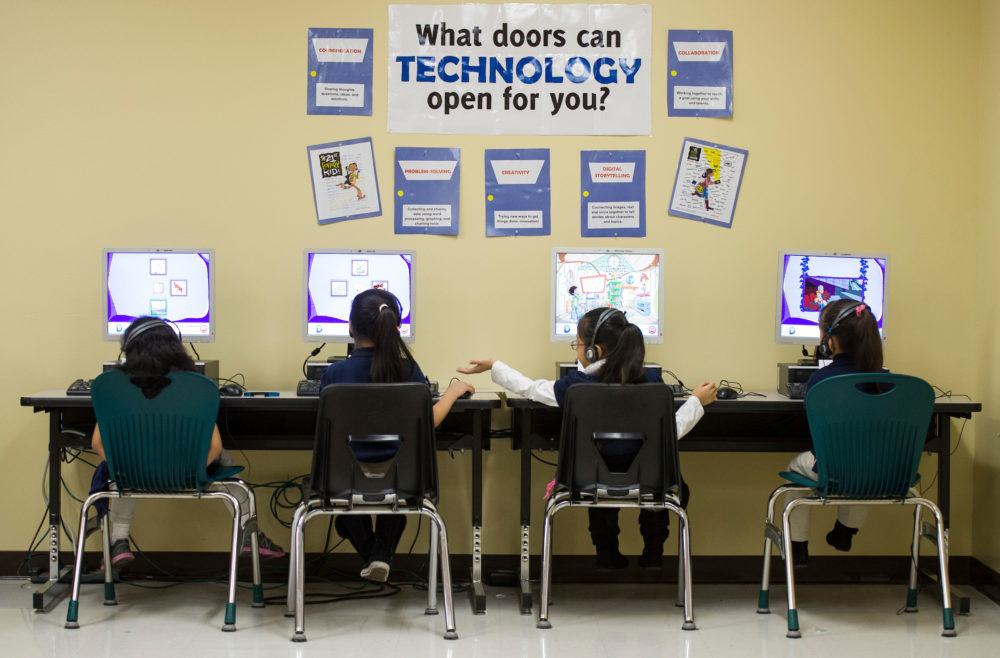 Houston ISD is implementing an e-learning curriculum aimed to boost students' self-esteem and overall well-being.
The ten-week pilot program will serve 200,000 students within 12 Houston ISD schools.
Students will work with instructors to develop healthy boundaries, eating habits, establishing self-discipline, and overall making healthy life choices.
"We want to help to repair the self-image of our students. A lot of what we see is that if the self-esteem is low and self-image is distorted, then students or people in general are not accessing their full potential. So what we're doing is we're taking this on site curriculum, and then we're using this platform as the tool to teach individuals, individual students, how to develop their self-esteem in a healthy way," said Margo Jordan, CEO and Founder of Enrich.ly. "The basics of what we're doing is really teaching how to love and value yourself and giving students the ability to really have those tools that they need."
The program has seen success across the United States and internationally. Thanks to a $100,000 grant through Google's Founders Fund, Jordan can bring the program to Houston.
Students will log on to the Enrich.ly website and play games developed by the organization. Games will be based on positive affirmations, and personal development either individually, through instruction or peer-to-peer.
"With the data that we collect, we see statistically significant improvement in self-esteem of the students. We can definitely say that at least 70% of the students have a self-esteem improvement of 80% or more within our programs," Jordan said.
Jordan said the program is a way to gamify learning by having students navigate through a game rather than "sitting through a lecture."
Although just a pilot program for now, there are plans for the curriculum to be a permanent fixture within more HISD schools in the fall of 2023 and across the state in years to come.
"We're actually working with the Houston ISD Police Department, Raphael Breda, he's just a champion for everything that we're doing and what we're accessing, where we're giving access to for the students. So he's already made plans to expand the program in the fall and to implement this program in more schools," Jordan said. "So we're definitely going to make this something that's here to stay. And the goal is really to really sort of mandate this self-esteem development across the state, honestly, because self-esteem is literally the launching pad, and it's the key to our student success."