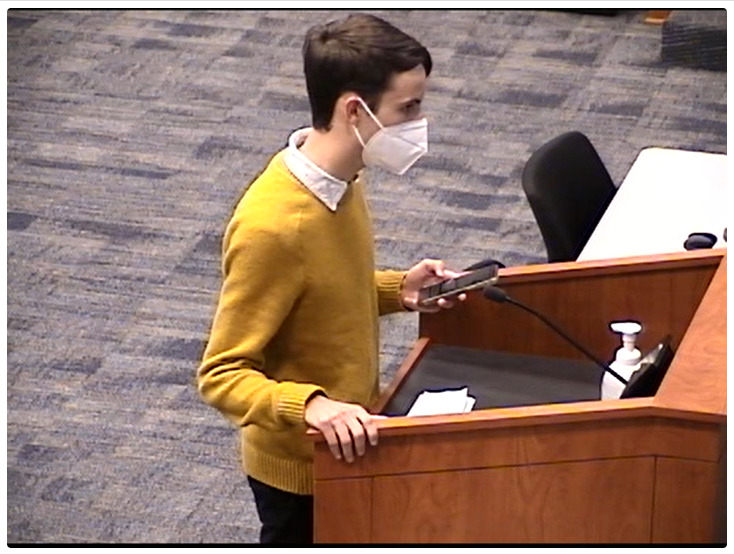 The Katy Independent School District has removed internet filters in high schools and some middle schools that prevented students from accessing LGBTQ-related content on school computers and personal devices.
The move comes after the American Civil Liberties Union of Texas filed a complaint against the district in April.
The ACLU complaint was filed on behalf of former Seven Lakes High School student Cameron Samuels, who uses gender-neutral pronouns. Samuels is now a college freshman, but had tried to access certain sites, like the Trevor Project, as a freshman in high school and found the URL's were blocked by filters the district had put in place.
"It is so wonderful to know that now students will be able to access vital resources for LGBTQ youth that were previously blocked under a discriminatory internet filter," Samuels said.
Previously, students who tried to access sites on human sexuality on district computers or even on their own personal devices were blocked from seeing the content. That content can now be seen at the district's nine high schools and some middle schools. Students in elementary school and some middle schools still have to specifically request access to sites.
"It's definitely a step in the right direction," Samuels said. "But Katy ISD and other school districts with discriminatory policies against queer youth must continue to listen to students and make policies that will support us rather than harm us."
In a statement, Katy ISD says adjustments to on-campus internet filters have been made by a third-party vendor and that the district is committed to providing safe learning environments to all students, both in the classroom and online.