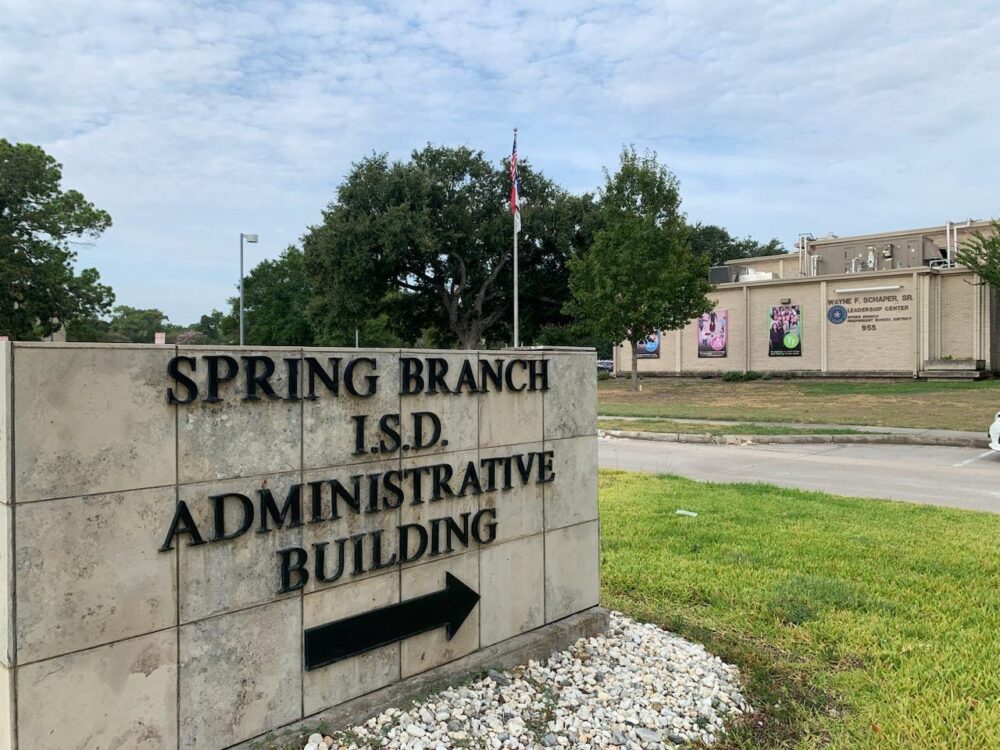 Spring Branch Independent School District will increase Pre-K tuition and put a temporary pause on bond projects, which are just some of the changes the district is considering to address a $35 million budget shortfall ahead of next school year.
The school board released limited details of those changes after approving a slate of resolutions at a special meeting Monday to address the shortfall. Superintendent Jennifer Blaine said some details of those plans can't be publicly addressed because they involve "reducing personnel numbers."
"We have parents and community members that have asked why the district cannot put forth right now the entire plan to address our $35 million shortfall," she said. "The magnitude of what we are currently facing is significant. $35 million is a lot of money and it doesn't come in programs, it comes in salaries. Every single part of our school district is going to be impacted by this by the time it's all said and done."
"…The majority of those budget reductions will come from central office," she said. "These are the kinds of decisions we cannot discuss publicly because we are talking about peoples jobs. Peoples livelihoods. We cannot talk about peoples jobs, their names, their positions, in public. Those things have to be done in private."
The school district will change staffing ratios for high schools, align high school schedules, increase pre-K tuition, and adjust pre-K center boundaries, pausing the bond program for the four remaining elementary school rebuilds, according to the school district.
"We can say, unequivocally, these are the hardest decisions amidst the most challenging financial situation our district has faced since 2011, the last time the state's funding for public schools caused such challenges," Chris Earnest, school board president said in a letter to parents.
District officials pointed fingers at state lawmakers for failing to increase public school funding during the 88th Legislative session this year, and three accompanying special sessions. They said extra money from legislators is still necessary to address skyrocketing inflationary costs.
Texas legislators reconvened for a fourth special called meeting Tuesday to pick up discussions on passing school vouchers and boosting border security policies while public school district around Texas are burdened by multi-million dollar budget deficits. But in a change from the first few legislative sessions called this year, lawmakers are now in for discussions on increasing public school funding and school safety measures.
"I am immediately calling lawmakers back… to complete their critical work to empower Texas parents to choose the best education pathway for their child while providing billions more in funding for Texas public schools and continuing to boost safety measures in schools," Abbott said in a statement this week.
That move comes after lawmakers failed to increase basic student allotment during the 88th legislative session, the amount of money the state dedicates to school districts based on daily average attendance rates, which had already taken a hit after the COVID-19 pandemic did a number on attendance rates across the state.
The state currently dedicates $6,160 per student to districts, an amount that hasn't changed since 2019.
Some lawmakers said House Bill 100, that would've increased allotment and dedicated $3.7 billion towards teacher pay raises, died because teacher groups lobbied against it.
In Spring Branch, leaders of one of the largest school districts in the state are now charged with pausing infrastructure projects while employee cuts and costly childcare tuitions triggered by a major budget deficit loom.
The cost cutting decisions come after school board trustees decided to postpone discussions on closing two of their elementary schools to address the $35 million budget shortfall. That discussion will now come on Nov. 27.
The district also created a webpage to answer questions about the upcoming budget changes.