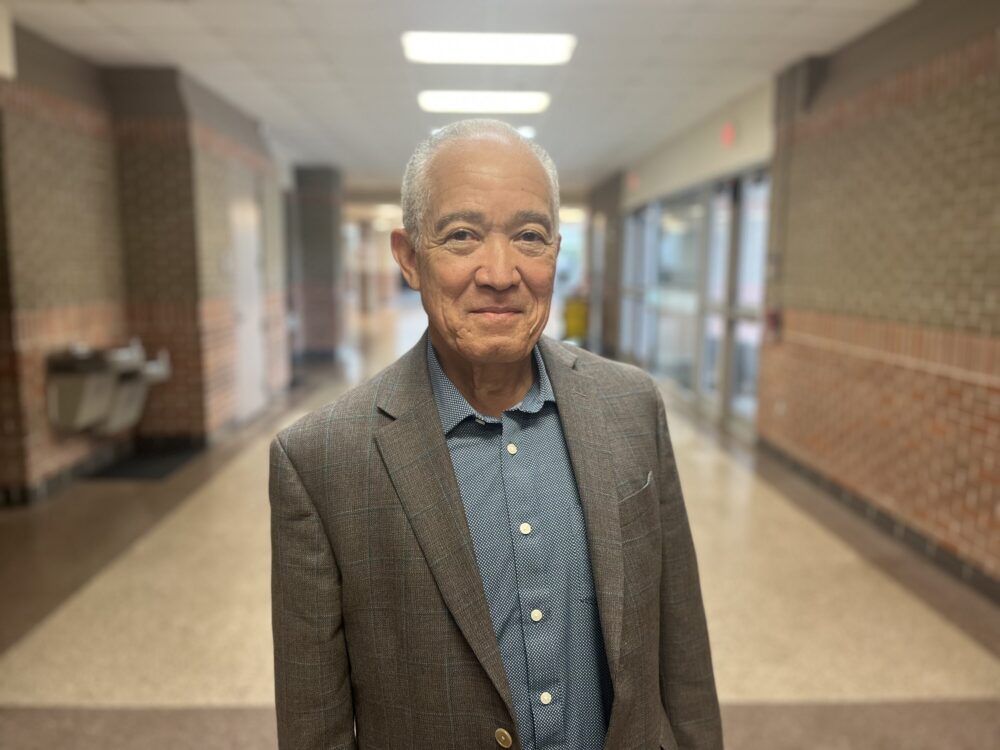 Former Dallas ISD superintendent and charter school network executive Mike Miles replaced Millard House II as leader of the Houston Independent School District on Thursday.
In an interview Thursday afternoon, he promised sweeping reforms.
"We're going to start with 30 or 29 schools that are high-priority schools, high-need schools, and we're going to do wholescale reform, and we're going to do it in a centralized way," Miles said. "In other words, the schedules will look alike, the staffing model will be the same, how we pay teachers will be the same, how we evaluate teachers will be the same across those 29 schools."
Teachers and principals have to reapply for their jobs. Asked if all current employees at those schools will keep their jobs, he said he wasn't sure.
"If they want to be employed, they will continue to be employed in August," he said. "That doesn't mean that everybody will keep their same position."
In response to a request for a list of the 29 affected schools, the Houston ISD press office wrote that the "New Education System" would apply to Wheatley, Kashmere and North Forest high schools. The elementary and middle schools that feed into those three secondary schools will also be reformed.
"(Superintendent Miles) has said consistently that all teachers who have a current contract with HISD will have a position in the district in the 23-24 school year," the district's statement said. "There will be an open application process for positions in the NES schools. Existing staff at those schools who choose not to apply or who are not selected will be offered a different position in the District."
He also promised changes to the Central Office, arguing "We have more Central Office people than we need."
The Texas Education Agency also appointed nine Houston ISD residents to the Board of Managers, which now holds the same power as the elected school board. They are Audrey Momanaee, Ric Campo, Angela Lemond Flowers, Michelle Cruz Arnold, Cassandra Auzenne Bandy, Janette Garza Lindner, Rolando Martinez, Paula Mendoza and Adam P. Rivon.
In a press release, Education Commissioner Mike Morath said the agency was "looking for people from a wide array of backgrounds, experiences, and perspectives who believe all children can learn and achieve at high levels when properly supported and who can work together."
"I believe the governing team I am naming today will work as a unified team, dedicated to improving student outcomes and supporting educators," he continued.
Read more about what Houston ISD has to do for the takeover to end.
Houston Public Media staked out the back entrance to the Houston ISD administration building. But shortly before 6 a.m., as vehicles began pulling up and parking, a Houston ISD police officer said the area was "restricted," and that our reporter had to move to the front of the building.
Ann Eagleton, with Community Voices for Public Education, criticized the closed-door swearing in.
"Mike Morath has too much power," she said. "He is picking the superintendent. He picked the Board of Managers ... Once they're sworn in, I hope all this cloak-and-dagger nonsense stops because there is transparency that is required by law."
A TEA spokesperson said the managers "were sworn in individually as to not violate any open meetings law."
Some public education advocates, like CVPE cofounder Ruth Kravetz, are deeply skeptical of Miles due to his push for performance-based teacher pay in Dallas ISD and his most recent work as founder and CEO of Third Future Schools, a multi-state charter school system.
"Charters, from a systemic standpoint, are really bad for public education and bad for democracy," Kravetz said, pointing to their ability to use public funds without public governance.
The new superintendent and Board of Managers will be in office for a long time. After two years, Education Commissioner Mike Morath can extend the takeover or begin a transition process back to local control. In order for the transition to begin, the district has to complete three exit criteria — like ensuring no schools consistently fail to meet state standards — before voters regain power over their public schools.
Welcome to the district, @HISDSupe. The work continues as we remain focused on the success of every student, staff member, and the community we serve.

Statement from Superintendent Mike Miles. pic.twitter.com/5Lk19Ou0xD

— Houston ISD (@HoustonISD) June 1, 2023
MORE: Dominic Anthony Walsh discusses today's news on Houston Matters