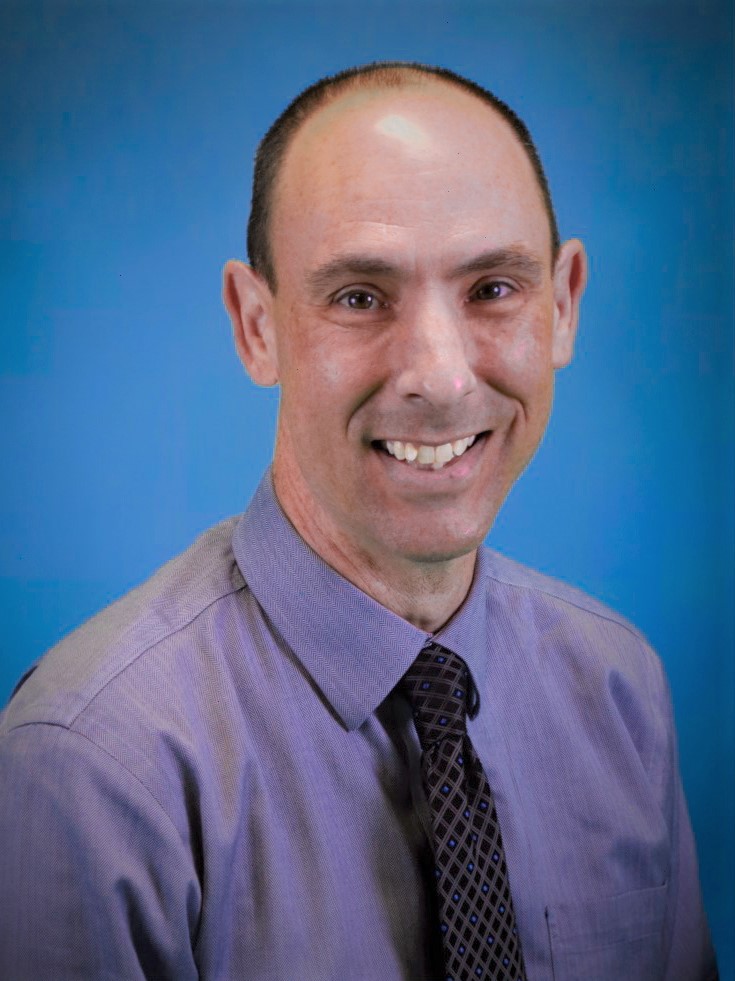 Trustees for Galveston ISD, amidst pushback from some community members and one of their colleagues on the school board, voted Wednesday to abbreviate the hiring process for a new superintendent and name acting CEO Matthew Neighbors as the lone finalist for the job.
The move came a little more than two weeks after trustees accepted the resignation of embattled superintendent Jerry Gibson, who had come under scrutiny for pursuing other jobs and making remarks at a groundbreaking ceremony that were perceived to be sexist.
Four of the six Galveston residents who spoke during the public comment portion of Wednesday night's special board meeting questioned trustees' decisions to accept superintendent applications only from internal candidates and also to reduce by half the typical 10-day posting period for job openings at public schools in Texas. The job was posted last Friday and the district stopped accepting applications at 2 p.m. Wednesday, receiving three applications during that time, according to school board president Tony Brown.
"Handpicking someone and expediting them through what looks like a very dishonest process is not the best practice or in the best interests of this district," Galveston resident Erica Farmer told trustees. "I am a huge advocate of hiring from within and growing our own. However, this is not a position to hand over to a newly certified admin with no experience leading the district, much less carrying out the needs of this ($315 million) bond (passed by Galveston County voters in 2022). That's setting this individual and the district up for failure."
The 49-year-old Neighbors, who has worked for Galveston ISD since 2004 and has most recently served in the role of executive director of secondary education, received praise from one of the community members who spoke and also got votes of confidences from all six board members who were present at the meeting – including the trustee who voted against naming him as the lone finalist for the superintendent position.
Longtime trustee David O'Neal said he was voting not against Neighbors but rather against the accelerated hiring process, which he said goes against the spirit of the 10-day posting policy and creates the perception that school board members are acting in haste. O'Neal said he supported the idea of limiting the superintendent search to internal candidates.
"This rushed process of the superintendent search has watered down the vetting of superintendent applications," O'Neal said during the board meeting. "Who is receiving the applications? What process are we using to review the applications? When and where will the interviews be conducted? If any of these questions are not answered, then the process is flawed and must be corrected."
Brown said trustees were advised by the school district's legal counsel that shortening the job-posting period was within the scope of state law because the superintendent vacancy occurred during the school year, which for Galveston ISD ends Thursday. He and some of the other trustees also said during Wednesday's meeting that it makes sense to go ahead and hire Neighbors because he is a known commodity with a successful track record within the district who also has widespread support from the board.
Trustee Ann Masel said dragging out the hiring process, when Neighbors is the clear favorite, would not be fair to him or other candidates. Brown said the other superintendent applicants were Vikki Curry, the district's assistant superintendent for teaching and learning, and longtime Ball High School principal Joseph Pillar.
Trustee Elizabeth Beeton said she wanted to "empower (Neighbors) as soon as possible" so he could begin working toward next school year. A quick transition to a new superintendent also is favorable for Brown, who acknowledged that trustees might also be anxious to move past the controversy surrounding Gibson's impending departure from the district as he remains under contract through June.
"It was important to us not to waste time," Brown said Thursday, "because whoever came into that role would need every bit of the summer to get us up to speed and launch us into next year."
Gibson, who was hired as Galveston ISD superintendent in 2021, had a base annual salary of $247,450 and received a severance package totaling $70,000. His resignation was accepted by the board early May 9, at which point Neighbors was named acting CEO of the district and received a 50 percent pay increase.
Under state law, Galveston ISD is required to wait at least 21 days from the time it named Neighbors as a lone finalist until the district formerly hires him as superintendent. Terms of his contract, including his salary, will be determined in the interim, according to Brown, who said Neighbors has passed his superintendent certification examinations and is awaiting his certificate from the Texas Education Agency.
"I feel like we know Mr. Neighbors. We've known him for a really long time," Galveston resident Angie Brown told trustees. "We know what he's capable of. We know he's smart and driven and loves our kids and will do a great job in the position if he's given the position.
"I don't know about the process," she added. "It may not be an appropriate process. But if Mr. Neighbors is hired, I think the districted will be well-suited."