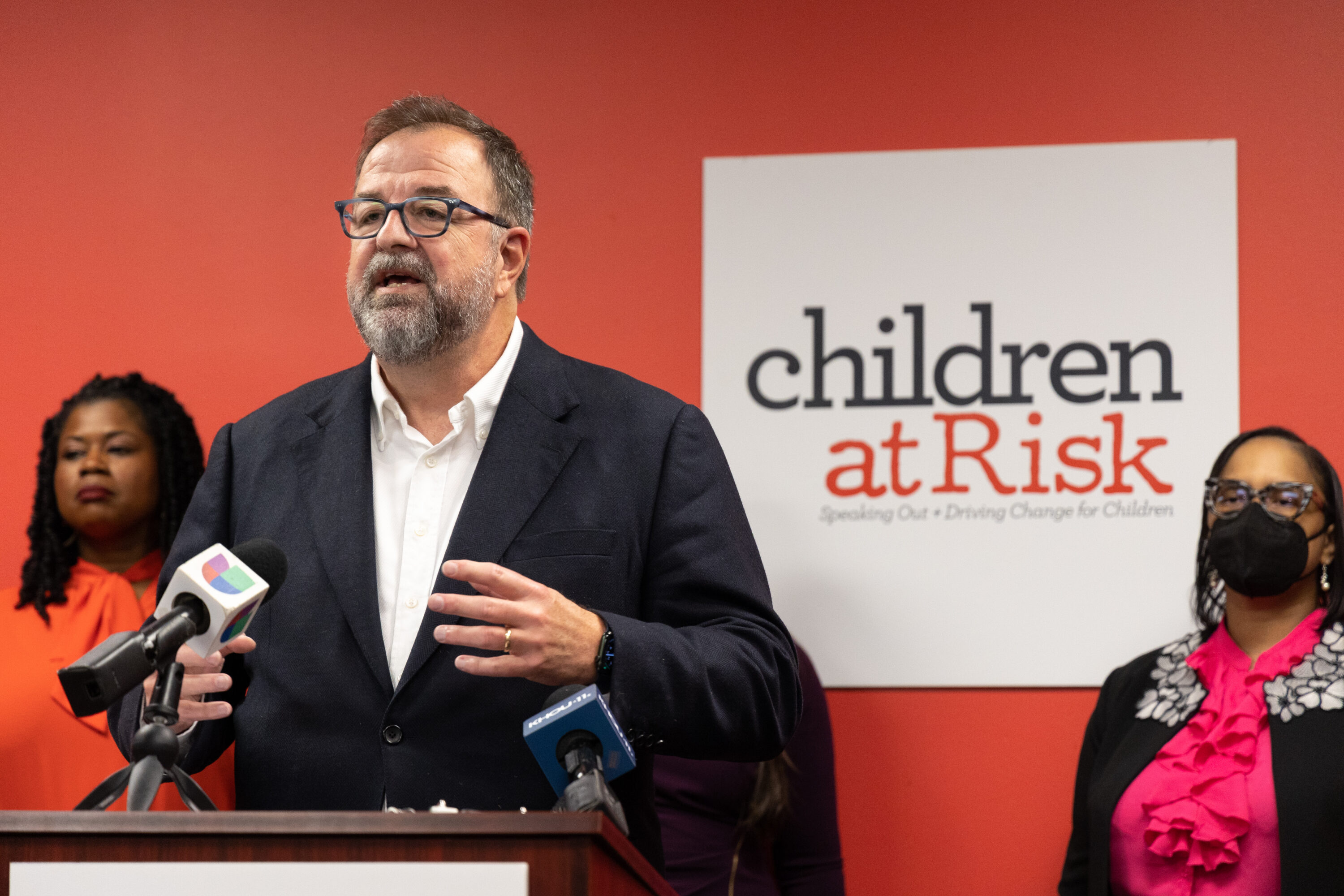 A majority of Texas' youth suffering from depression remain untreated, according to a new report outlining issues impacting children in Houston and across the state.
Published by Texas-based nonprofit Children at Risk on Tuesday, the biannual Growing Up In Houston report found that children have been "facing mental health challenges at alarming rates" since the beginning of the pandemic.
"Students' mental health reached crisis levels during the pandemic due to social isolation, rises in domestic violence, increased familial financial stressors, family death and illness, and more, leading to an increased need for supplemental in-school supports," the report read.
MORE: Bob Sanborn of Children at Risk discusses the report on Houston Matters
Despite the increased need for in-school support services, the report found that Houston ISD has one counselor for every 1,690 students, compared to the statewide ratio of 753 students per counselor. Across Harris County, school districts have 919 students per counselor, according to the report.
Among 267 school districts across the state, the report found that 78% have allocated future spending for mental and physical health services.
Food insecurity and lapses in child care
In 2020, 23.7% of children in Harris County — 295,900 in total — were food insecure, according to data from Feeding America. Across the state, 1,395,890 children were food insecure.
According to the report, there are 47 zip codes within Harris county that qualify as child care deserts, where the "demand for child care is 3x greater or more than the supply." There are currently 326,484 children under the age of 5 in Harris County, but there are only 147,636 childcare positions available in the region, the report read.
Additionally, the report found that about 15% of Harris County children remain uninsured — compared to 11% statewide and 5% nationally.
HISD's performance
According to the report, the number of high-poverty, high-performing schools in the Houston area — dubbed Gold Ribbon Schools in the report — dropped from 82 in 2019 down to 72 in 2022.
This comes after the Texas Education Agency announced the state takeover of HISD nearly two weeks ago. The TEA said the decision was made after years of low standardized test scores and post-graduate performance at schools like Wheatley High School, one of the district's 280 campuses.
During a press conference on Tuesday, Children at Risk's President and CEO Bob Sanborn said he was optimistic about the takeover, so long as the state continues to build upon the progress that the district already been made.
"We have great magnet schools, keep those schools going…some of the schools that are doing Saturday school and after school programs, we want to see that continue because that's very necessary for low-income kids to be successful," he said. "Double down on early education, pre-K. That's a real key area that we see a real transition with the great majority of our kids here in Houston."
Moving forward
The report outlined recommendations for school districts and state lawmakers to help improve the wellbeing of children in Texas. These recommendations include:
Increasing the number of counselors and mental health professionals per student in public schools;
Providing funds for schools to establish in-school health centers that include mental health services;
Offering retention bonuses to early childhood educators to support the workforce and increase child care supply;
Funding critical health programs for women and children, including Medicaid and CHIP;
Increasing accessibility for free school lunches.
Read the full report below: